Portable Storage Containers in Sycamore
In the past, storage units were rather inconvenient to use. If it were a mobile container, you'd need to find a way to bring it to your location. If it were an offsite unit, you had to load up your vehicle and make several trips to store everything. At Go Mini's of Northern Illinois, we heard your woes, and our services have finally put those headaches to rest.
How does Portable Storage Work?
It's easy! Contact our friendly team to schedule a time for drop-off that works for your schedule. We'll bring your container to you and position it for you with care. Just mark off your preferred spot with tape. Keep the container as long as you like – we don't have crazy return times that have you rushing through the day. Our rentals are open-ended.
Once you no longer need the portable storage unit, let us know. We'll move it to your new home, provide temporary storage in our secure facility, or haul it away.
Need a storage container in Northern Illinois? Contact Go Mini's of Northern Illinois now at (815) 569-6468 or get a FREE quote!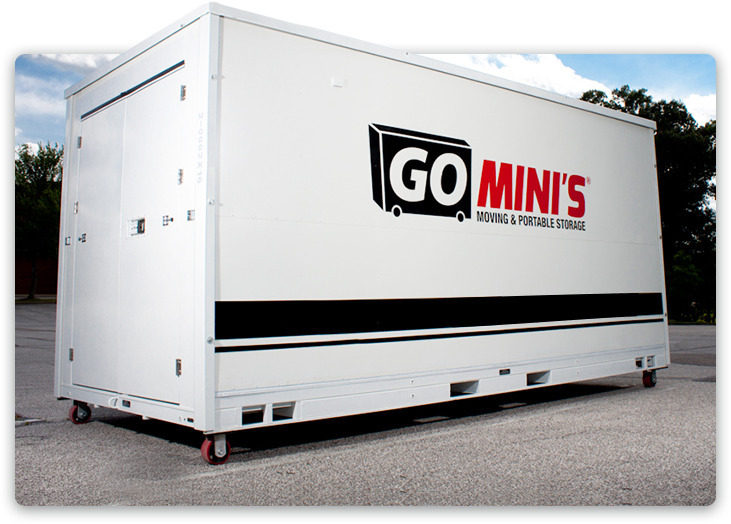 residential Mobile Storage Units
Our portable containers are versatile. They allow homeowners the convenience of choosing how, when, and why they rent a unit.
Common uses for our storage container rentals in Sycamore include:
Making room for cleaning
Remodeling rooms or entire houses
Staging homes to put on the market
Moving throughout the state
The sky is the limit when it comes to our units. Rent them for anything you need! Not sure what size you need? Check out our handy online storage calculator!
business Storage Container Rentals
Not only do our Go Mini's® storage units benefit homeowners in times of need, but they're also great for many lines of work.
Business owners find relief using our services for:
Office relocation
Building renovation
Inventory storage
Want to keep your container on-site? Have it taken to a new location? Have us store it for a while? We're happy to accommodate. When you've finished using your rental, give us a call and we'll be there to pick it up.
Simplify your projects with our 12', 16', or 20' portable storage containers in Sycamore. They are secure and efficient. Call Go Mini's of Northern Illinois at (815) 569-6468 or contact us online to get started!