Top Four Reasons We're Better
Easier

Delivery Options

Nicer

Containers

More

Space

Bigger

Savings
Portable Storage Containers in Maysville
Storage & Moving Containers Throughout Eastern North Carolina
Go Mini's of Eastern North Carolina is a local, veteran-owned, and family-operated business. We have a strong personal commitment to be a reliable and supportive resource for our customers' needs. Go Mini's of Eastern North Carolina is uniquely qualified to make your moving experience less stressful and cost-effective.
Why Choose Our Moving Containers & PORTABLE STORAGE Near Maysville, NC?
How do we accomplish a cost-effective experience that is less stressful? At Go Mini's of Eastern North Carolina, we start by delivering "red carpet customer service" and a superior product to your doorstep. Give us a call to let us know the situation you have and we will find the best solution for you!
To learn more about you mobile storage near you, call (757) 530-4569 or request a quote today.
Moving Containers For Rent Near You.
If you're looking for a convenient and cost-effective way to move your belongings, consider renting a portable moving container from Go Mini's of Eastern North Carolina.
Our portable moving container can be delivered right to your door, so all you have to do is fill it up with whatever items you need stored away. Plus, when it's time to move out of the area or downsize your possessions, these rental units can easily be moved to your new location.
Types of moving containers we offer
At Go Mini's of Eastern North Carolina, we offer moving containers in 3 lengths: 12-feet, 16-feet, and 20-feet, all which are 8-feet high. Each portable storage and moving unit is 8-inches above the ground which protects your belongings from possible water issues.
Not sure which size you need? Check out our storage calculator or give our team a call at (757) 530-4569 today.
Conveniently Engineered Mobile Moving & Storage Containers
Our portable storage & moving containers feature:
Steel frames
Vents to reduce moisture and moisture-resistant flooring
Railings for tie-downs and clothes hangers
Polyurethane wheels to protect your property
The Areas We Serve
We provide mobile storage and moving for regions across Eastern North Carolina, including:
Emerald Isle
Cape Carteret
Swansboro
Greenville
And Beyond....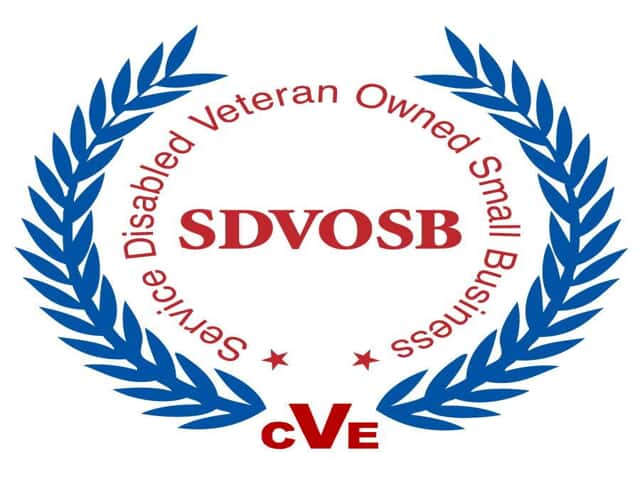 To rent one of our galvanized steel moving containers in Maysville today, call (757) 530-4569.
Convenient and Affordable Moving and Storage Solutions
The great thing about our portable moving containers is they have a dual purpose: moving and storage. You can rent one of three unit options and keep it for as long as you need on your property or at our facility. You can pack at your own pace and work off of a schedule you control.
All our team at Go Mini's of Eastern North Carolina needs to know is when and where to drop off and pick up the container. Whether you require a unit to house overflow inventory or easy access to office equipment, we have the solutions for you.
For more information about our portable storage containers in Eastern North Carolina, call (757) 530-4569 or request a quote today.
Cities We Serve:

Arapahoe
Atlantic
Atlantic Beach
Aurora
Avon
Ayden
Bath
Bayboro
Beaufort
Belhaven
Beulaville
Blounts Creek
Buxton
Camp Lejeune
Cedar Island
Chocowinity
Columbia
Cove City
Creswell
Davis
Dover
Edward
Emerald Isle
Engelhard
Ernul
Fairfield
Farmville
Frisco
Gloucester
Grantsboro
Greenville
Grifton
Grimesland
Harkers Island
Hatteras
Havelock
Hobucken
Holly Ridge
Hubert
Jacksonville
Jamesville
Lowland
Manns Harbor
Manteo
Marshallberg
Maysville
Merritt
Midway Park
Morehead City
Nags Head
New Bern
Newport
Ocracoke
Oriental
Pantego
Pinetown
Plymouth
Pollocksville
Richlands
Robersonville
Rodanthe
Roper
Scranton
Sealevel
Simpson
Smyrna
Sneads Ferry
Stacy
Stella
Stokes
Stonewall
Stumpy Point
Swanquarter
Swansboro
Tarawa Terrace
Trenton
Vanceboro
Vandemere
Wanchese
Washington
Williamston
Winterville
ZIP / Postal Codes We Serve:

27806
27808
27810
27814
27817
27821
27824
27826
27828
27834
27837
27846
27858
27860
27865
27871
27875
27879
27884
27885
27889
27892
27915
27920
27925
27928
27936
27943
27953
27954
27959
27960
27962
27968
27970
27978
27981
28445
28460
28510
28511
28512
28513
28515
28516
28518
28520
28523
28524
28526
28527
28528
28529
28530
28531
28532
28537
28539
28540
28542
28543
28544
28546
28547
28552
28553
28555
28556
28557
28560
28562
28570
28571
28573
28574
28577
28579
28581
28582
28583
28584
28585
28586
28587
28590
28594
"A++ Experience"

"Great Experience!"
Moving Tips &
Storage Tricks