Homeowners, Try These Three Instant Curb Appeal Upgrades
While interior updates certainly factor into a home's value, a report from the National Association of Realtors indicates that outdoor projects designed to improve curb appeal have an even bigger impact. In fact, certain upgrades can also increase value by up to four times the cost of the initial investment. Try these three exterior improvement ideas to make any home turn heads.
1. Exterior Paint
At the price of about $30 a gallon, this project is affordable for most homeowners. Although painting the entire home is a big project best suited for professionals, those who want to go the DIY route can make a significant impact by painting the door, trim, and shutters. Choose a bold color that distinguishes the property from neighboring homes for best results.
2. Outdoor Lighting
Not only do outdoor lights improve curb appeal, but they also make the home's exterior safer and more functional. The improved visibility prevents family members and guests from falling, while a bright front yard at night can deter would-be intruders. Opt for either low-voltage landscape lights or solar fixtures that don't need wiring, and use them to illuminate a walkway, emphasize landscaping elements, or brighten the porch.
3. Flower Boxes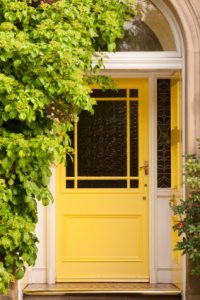 Bright, blooming flowers are an affordable method to effortlessly add seasonal color to a home's exterior. Purchase or build window boxes, then fill them with soil and flowers that provide a bright pop of color. Maintaining the boxes is an essential part of keeping the outside of the home looking scenic. A low-maintenance alternative is a container garden on the porch. Use a collection of colorful vases and pots to plant your favorite flowers and group them together in an appealing way.


Homeowners who want to boost their curb appeal in hopes of selling their home can ease the moving process with portable storage containers from Go Mini's®. With more than 200 nationwide locations and containers in three sizes, it couldn't be easier to pack your belongings and hit the road.
Posted By
Aball
Categories: