SELF STORAGE CONTAINERS IN RYE
THE BEST PORTABLE STORAGE CONTAINERS NEAR YOU IN RYE
Are you looking for portable, temporary storage while remodeling your home or business? Are you selling your home and need a place to store items or furniture to make it look more organized? Are you relocating and want to keep your belongings in a safe place? Go Mini's of Rye is here to help! We provide you with portable containers where you can keep anything you need and keep it close to you for as long as you need it. You can choose where you want your container, whether it's in your backyard, another property or any location you choose.
Call Go Mini's of Westchester County, NY at (914) 752-2197 or contact us online today to get a free quote for mobile storage in Rye.
Mobile Storage Options in Rye
For you and your requirements, our mobile storage units in Rye are reasonably priced. A member of our team will deliver a storage unit in the size you've selected to your home or place of business. We move it to the spot you choose without causing any harm to your property.
Use it for however long you need to—we provide open-ended rentals. Give us a call when you're ready to have it moved. When you're done with it, we'll either take it away from you, to our secure off-site storage facility, or to your new home.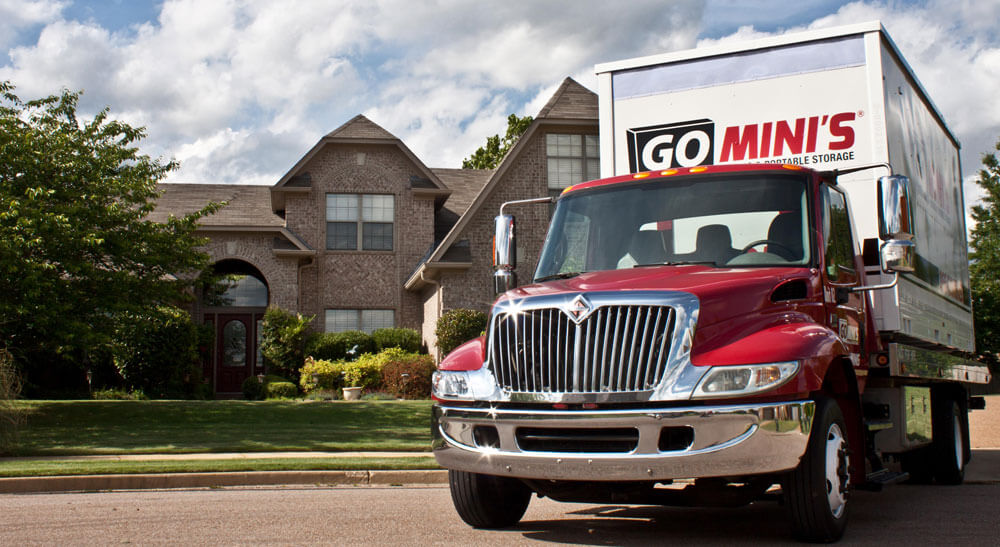 ​
People choose our portable storage units over the competition because we offer:
More Flexibility – You never have to schedule an exact day to move in and move out with our containers. Keep your container on your property for as long you need it. Call us when you're ready to move!
More Control – Stressing about finding a moving team that you can trust? Our portable containers let you load items based on your preferences, at your own pace!
More Simplicity – We want to make your next move a breeze. Our containers combine self-storage and moving into one simple solution!
You can rely on our Rye mobile storage units to be the best option for your upcoming move or short-term storage needs. Discover the benefits of using our portable storage units in Rye. It makes a smart replacement for traditional storage facilities and movers.
Call (914) 752-2197 for your free storage quote!
Benefits of Mobile Storage Containers
Our mobile storage solutions provide many benefits. Compare us to outdated and traditional self-storage options in Rye and you'll agree.
Benefits of our portable storage units in Rye include:
Affordability – Our portable storage prices are competitive with traditional storage solutions. But you don't have the hassle of having to move your own unit!
Size Options – No matter the scope of your project or move, odds are that we have a storage solution that works for you! With a variety of sizes to choose from, we are sure you can find a container that will work great for your needs!
Functionality – Place our storage units almost anywhere! Any lawn or driveway at your home or business will be a great place to put your Go Mini's storage container!
Your Schedule – We work on your timeline! You can have the storage container for as long as you may need it so you can pack it at your own pace. We will only pick it up when you're ready!
Read Reviews to Learn About Previous Client Experiences!
For portable storage in Rye, go for Go Mini's. We offer additional flexibility and convenience that are not present in conventional storage techniques.
We also have a solid reputation to support us. View our Testimonials to learn why clients adore our offerings!
Container Sizes for Every Need
There is no one size that fits all when choosing a mobile storage container's size. Three distinct movable container sizes are available from Go Mini's of Westchester County, NY to suit various demands.
Our portable storage container sizes come in three sizes:
12-Foot Option – Choose this size for partial moves, apartments, or smaller houses. It fits about two or three rooms' worth of items.
16-Foot Option – For a home with three or four rooms, this option is generally recommended.
20-Foot Option – Go Mini's is unique for offering this size. Most mobile storage companies only offer smaller options. This option is helpful for homes with five to seven rooms.
We can help you choose the best size for your project. If you're rebuilding your home or starting a new business, just let us know how much you need to fit in storage. Our experts can explain the best solution to you.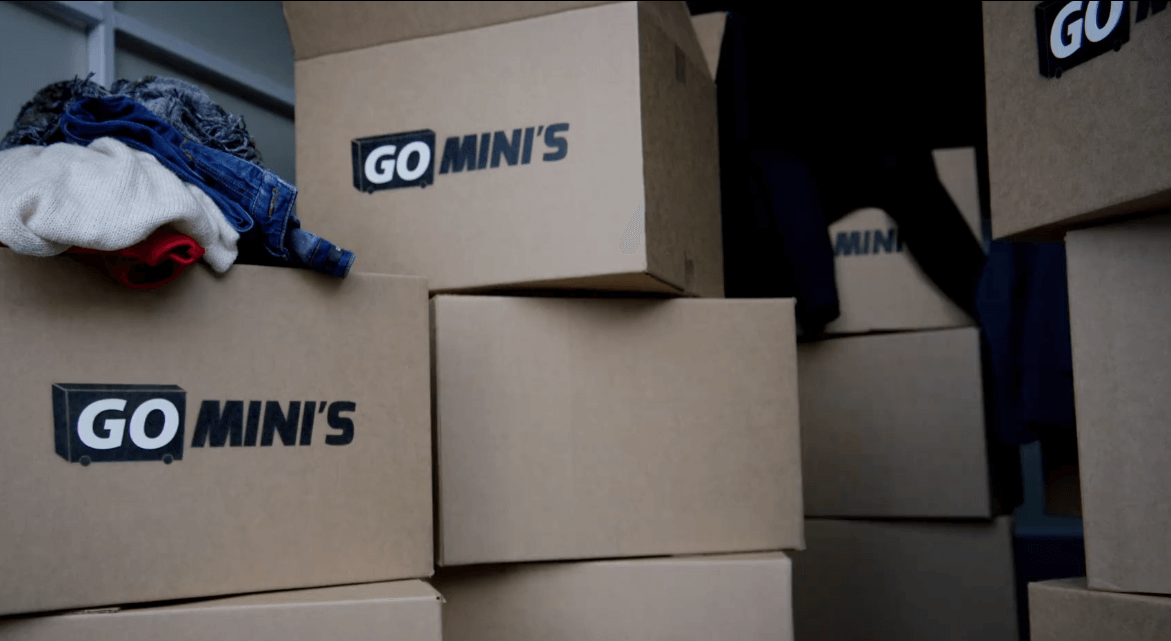 Our Portable Moving and Storage CONTAINER FAQ
Do we need to move the mobile container once we're ready to move?
Nope! For you, we'll pick it up and deliver it to the desired area. In the event that your new home is ready for occupancy, we can deliver it there. As an alternative, if you require us to keep your unit in storage for a while, we can do so at our secure storage facility. We will come back and pick up the portable storage container once you have removed your belongings. It's that simple!
How long do we have to pack our portable storage container?
You may always add more to your mobile storage container! You can load up your portable storage container with Go Mini's of Westchester County, NY whenever you want. We are homeowners just like you, therefore we are aware of how uncomfortable moving and storing things for storage may be. We are here to make your life as convenient as possible.
Why Should You Choose Us?
We at Go Mini's of Westchester County, NY want to please you as a customer. We achieve this by offering flexible and useful portable moving and storage options tailored to your specific needs. Additionally, 20-foot-long mobile containers are available from us. Other companies normally do not offer containers of this size. Our 20-foot containers are also reasonably priced.
Visit our About Us page to find out more about our portable storage and moving company!
Call (914) 752-2197 for more information about our Rye moving and storage company! Special Offers ARE Available.