Portable Storage Units in Metairie, LA
Portable Moving & Storage Unit Rentals Near You
When it comes to moving and storage companies, there tend to be two options. Either a consumer is stuck choosing a national brand that is not customer-friendly or interested in your unique situation, or a consumer has to go with a small, locally run business with lower quality and availability.
This is where Go Mini's comes in. Go Mini's is a nationally recognized company that designs industry-leading portable containers, but our individual location is owned and operated by Louisiana locals who are attentive to the needs of our community.
To learn more about our mobile storage unit rentals in Metairie, La, call us at (504) 321-7596 or contact us online to get a free quote.
CONVENIENT, AFFORDABLE STORAGE Unit OPTIONS in Metairie, LA
The cost to rent our portable storage units varies depending on the size of container you need, but otherwise you'll enjoy a flat monthly fee with no late fees or seasonal upcharges, plus a delivery charge to cover the cost of transporting the container and expertly maneuvering it into place without hassle, fuss, or damage. Request your free instant online quote tailored to your specific storage needs for the most accurate pricing near you.
The Rental Process
Step One: Reach out to our team by phone or with an online form and select your date for delivery.
Step Two: Decide where you want the portable storage unit to go. If you are placing it on the street, make sure there are no local ordinances that prohibit this.
Step Three: (Optional) Use tape or some kind of marking to outline where you want us to drop the container.
Step Four: We will drop off the container by carefully maneuvering it where you have marked off.
Step Five: Load the container at your own pace.
Step Six: Keep the container until you are ready. If you need to keep the unit longer than expected, that's fine! There are no deadlines!
Step Seven: Let us know if you are relocating the unit to another location.
Step Eight: We will pick up the mobile storage container from your property. You have the option to relocate it to a new property, store it temporarily with us, or return it if you are finished.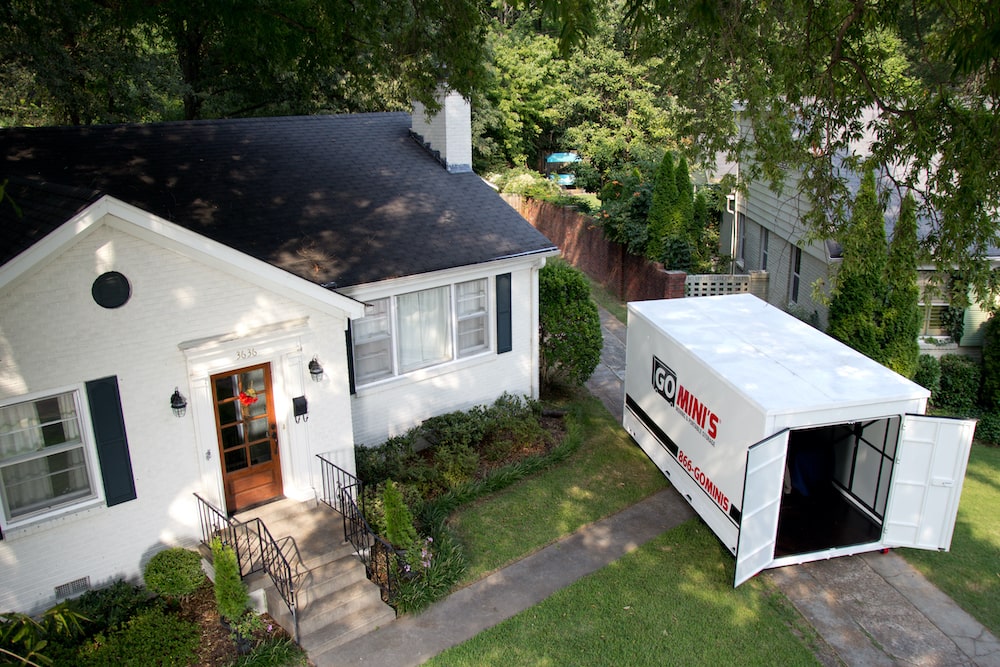 Why Metairie Locals Prefer Go Mini's of New Orleans
There are many reasons why our portable storage containers are a good fit. They work in a variety of situations for a wide range of of uses.
Our portable storage containers are ventilated for humidity resistance
Our portable units are built for strength from galvanized steel
Mobile storage offers affordability and clear, upfront costs
Mobile storage makes building restoration or renovation easier
Open timelines for rentals make moving simpler and easier
Get a free quote when you get in touch. Call (504) 321-7596 for information on our portable storage container rentals near you.