Top Four Reasons We're Better
Easier

Delivery Options

Nicer

Containers

More

Space

Bigger

Savings
Moving & Storage Containers in Davie, FL
Storage Container Sizes We Offer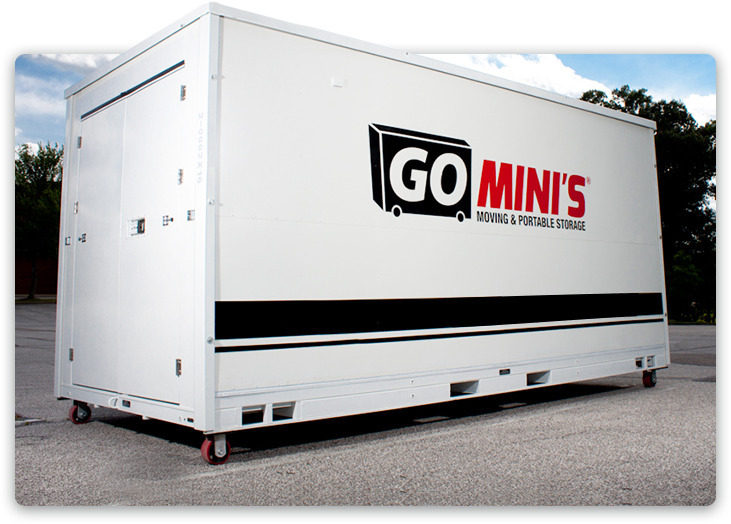 If you're looking for a convenient and cost-effective way to store and ship your belongings, consider renting a portable storage unit from Go Mini's. Portable storage units are an ideal solution for those who need extra space but don't want the hassle of moving furniture or other items into traditional self-storage facilities. Portable storage units can be delivered right to your door, so all you have to do is fill it up with whatever items you need stored away. Plus, when it's time to move out of the area or downsize your possessions, these rental units can easily be picked up and taken away again – making them incredibly versatile as well as affordable!
Our storage and moving containers come in three different sizes:
12-foot container - Our smallest container. This container is ideal if you're moving only a couple of rooms' worth of belongings.
16-foot container - Our medium size container. This container is perfect for storing or moving 3-4 rooms worth of items.
20-foot container - Our largest container. This is the container for you if you're looking to storage or move 5-6 rooms worth of items. We're also one of the few storage and moving container companies that offer a container this large!
Let Go Mini's of Broward County ease the process with convenient storage options that work on your schedule. Contact Our Davie Storage Experts now at (954) 420-7561.
Broward County Moving and Storage Containers

It's simple: our storage containers offer more space than the competition. Take our mid-size container for example. At 16 feet long, it offers 31 more cubic feet than a 16-foot unit from PODS®. Think about it: 31 cubic feet is a couch or a sofa!
And when it comes to sheer convenience, we blow rental trucks out of the water. We do all the driving for you and you can load, or unload at your own pace.
Plus, you won't have to lug stuff up a big ramp into a truck. Our storage units are ground level, so you can pack with ease. And you don't have to work on the moving company's timetable. If your new location isn't ready, your belongings can stay in our unit at our secure facility until you need them.
Broward County Public Storage Containers
Public storage containers are a great way to store extra belongings that you may not have room for in your home. They are also a great option for businesses that need extra space to store inventory or other materials.
Our Davie storage containers can be placed in a variety of locations, making them convenient and accessible. They are also typically cheaper than renting a traditional storage unit.
In addition, public storage containers can provide an extra level of security for your belongings. Our public storage containers can be a great solution for those who need extra storage space but don't have room in their home or office.
This can give you peace of mind knowing that your belongings are safe and sound. In addition, public storage containers are usually much more affordable than renting a traditional storage unit. When considering public storage, be sure to check out the different options and find the one that best meets your needs.
Our Davie storage company is proud to provide containers with:
Full-steel welded frame and siding
Padded wheels to protect your driveway
Translucent roofs and side windows for more natural light
Frequently Asked Questions
Can you use portable storage containers for long term storage?
Yes, you can definitely use portable storage containers for long term self storage. They are a great way to keep your belongings safe and secure while also being easy to transport if needed. Portable storage containers come in a variety of sizes, so you can find one that fits all of your needs perfectly. Plus, they are made from durable materials that will keep your belongings safe and secure.
Storage Containers for Rent Near Me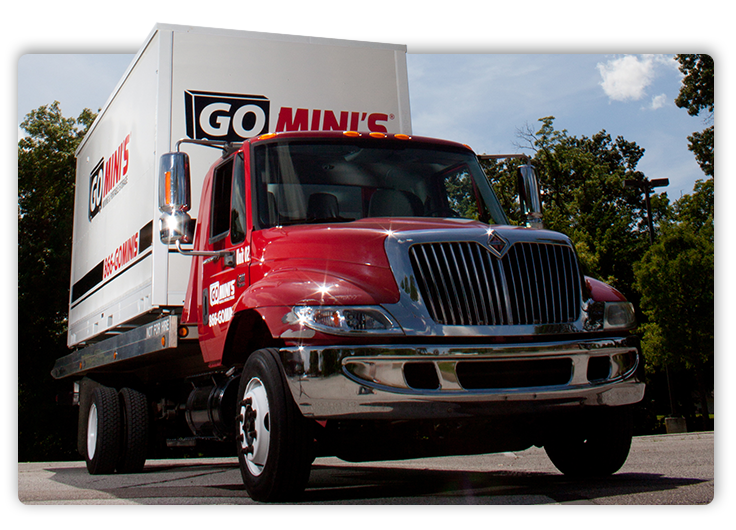 Whether you're moving across town or you need to store your stuff during a renovation, Go Mini's of Broward County has you covered. We're a convenient storage solution for residents and businesses in Davie and surrounding communities.
Here's what makes Go Mini's of Broward County better than your typical truck-rental company:
Easier: Choose when you need the container, how long you need it and where you want it dropped off. When you're done with it, we'll pick it up. Simple as that.
Nicer: Our storage units are well ventilated to prevent your belongings from molding and mildewing. Plus, our padded wheels are easier on your driveway.
Bigger: We offer portable storage containers up to 20-feet long.
Call (954) 420-7561 or contact Our Davie Storage Experts online to reserve your portable storage unit today!
Cities We Serve:

Dania
Deerfield Beach
Fort Lauderdale
Hallandale
Hollywood
Pembroke Pines
Plantation
Pompano Beach
ZIP / Postal Codes We Serve:

33004
33009
33019
33020
33021
33023
33024
33025
33026
33027
33028
33029
33060
33062
33063
33064
33065
33066
33067
33068
33069
33071
33073
33076
33301
33304
33305
33306
33308
33309
33311
33312
33313
33314
33315
33316
33317
33319
33321
33322
33323
33324
33325
33326
33327
33328
33330
33331
33332
33334
33351
33388
33394
33441
33442
"Thank you for letting us use a storage unit during the Christmas Holidays at our Mental Health Center in Austell, GA."

"Go Mini's portable moving was the right answer for our move. We were able to move our entire 3-bedroom house in one of your 20 foot containers. It was delivered clean and on time..."

"What a great way to move. It was easy, convenient and we could load as we packed so our house was not such a mess."
Moving Tips &
Storage Tricks