Six Life Moments That Are Easier With Portable Storage Containers
Go Mini's® moving & portable storage units have redefined moving day, but their purpose doesn't end there. Many people never think about renting convenient, weatherproof, portable storage containers to simplify these special occasions.
1. Weddings
From decorations and favors to bridal party gifts and dresses, there's a lot of stuff to keep up with as the big day approaches. Mobile storage units keep these essentials within reach without taking up valuable home space. With 8-foot ceilings and ample natural lighting, these containers also provide plenty of space to keep DIY wedding crafts and projects in order.
2. New Babies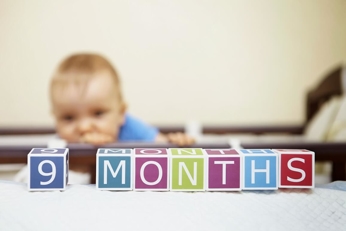 Storage containers provide expectant parents with the extra space they need to prepare for their new additions. Small units are ideal locations to keep cribs, changing tables, and other nursery essentials out of the way while the baby's room is being prepared.
3. Parties and Fundraisers
Whether it's a sweet 16 party or an annual yard sale, the right Go Mini's® unit keeps supplies organized and close at hand throughout the event. Several sizes are available to suit a variety of needs, and all units feature locking doors to keep the items inside safe and secure. Store tables, chairs, decorations, and props until they're needed, or use a container to facilitate catering during the special occasion.
4. Kids in College
Portable storage containers can make life easier for college students and their parents. Instead of transporting furniture and school essentials back and forth between semesters, students can store their belongings in a weatherproof unit until they return to their dorm rooms. At home, parents can gain extra space by housing their child's bedroom contents in a container.
5. Extreme Weather Storage
When severe weather is in the forecast, a container provides a safe haven for outdoor furniture, equipment, and valuables. Rent a unit with 8-inch ground clearance to protect family heirlooms from water damage during heavy rain or hurricanes. Containers also provide secure storage for lawnmowers, grills, and seasonal gear during winter.
6. New Business Startups
Mobile containers are cost-efficient tools for new and existing businesses. They provide affordable, convenient, and transportable storage space for supplies and inventory, and climate-controlled units are available to protect sensitive materials. Home-based business owners can keep their products on hand without renting warehouse space. Also, portable units are especially convenient for trade shows and conventions.
Go Mini's® moving & portable storage units make life's special occasions easier, from weddings to relocations to business ventures. Find one of our convenient locations to experience the Go Mini's® advantage today.
Posted By
Aball
Categories: