Moving Containers in Baton Rouge
Make Your Local Move a Faster, Simpler Experience
Whether you are a homeowner or a business manager, Go Mini's of Baton Rouge, LA is ready to reduce the complexity of your moving experience. Our pack yourself portable moving containers simplify transitions from one location to the next. This is by offering solutions for every budget, project size, and schedule.
After you contact our team to schedule your moving container rental in Baton Rouge, our team will drop it off wherever you ask. (you can even designate a precise location with tape).
There are never any timelines so that you can load at your own pace. Call us again when you are ready to move. One of our professional drivers will take your moving container to our storage facility (temporarily) or to your new home.
Request an instant quote or Learn more about our Baton Rouge moving containers. Call (225) 314-7858.
Moving Container RENTALS to Suit Any Situation
Most moving companies offer smaller sized mobile storage units (sometimes only 8 or 10 feet). This means you will need to rent two or three moving containers just to pack up all your stuff.
At Go Mini's of Baton Rouge, LA, we focus on simplifying the process and giving you more value for your money by offering larger units at a lower cost. In fact, our large 20ft container delivers 29% more cubic space than the largest PODS® container, so you don't need to rent multiple units. We also offer our container services in Denham Springs!
Each of our containers is 8 feet high and sits 8 inches off the ground—the ideal height to keep your belongings safe and dry while eliminating the need for a loading ramp. Take a look below at the sizes of our Baton Rouge moving containers and our common recommendations for use.
Looking to get started with your moving containers rental? Reach out to Go Mini's of Baton Rouge, LA TODAY!
12-Foot Length
Our 12-foot container is commonly used for local moves involving smaller spaces or minimal furniture, like apartments, condos, dorm rooms, and 1-bedroom homes.
16-Foot Length
The 16-foot moving container is ideal for homes with 3 to 4 rooms or for larger apartments or condos.
20-Foot Length
Our 20-foot unit length is not common among portable moving container companies, with most competitors topping out at 16ft to 18ft lengths. We introduced our 20ft moving container to help those who want to avoid renting multiple units. If your home has 5 to 7 rooms or you are relocating your commercial office or small business, this is usually the ideal option.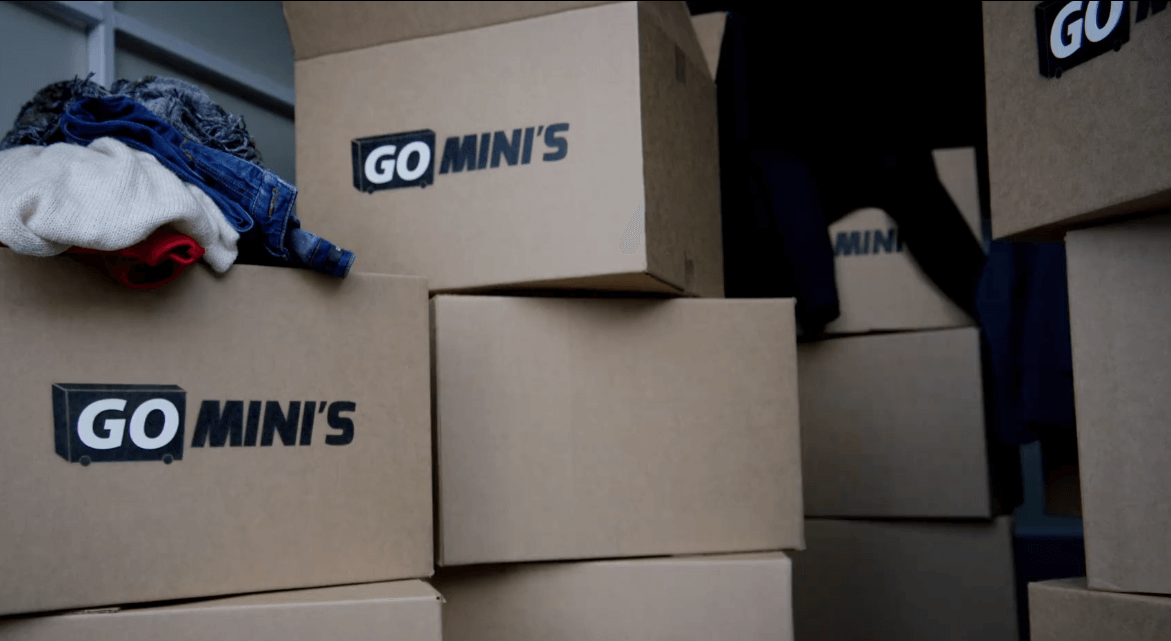 Still Unsure? Call Us and We Will Calculate
When you call us, our team can quickly calculate the perfect container size just based off of a few data points. We can estimate based on the number of rooms or the number of items you wish to move. It's easy and fast.
Straightforward Pricing on Moving Container Rentals
When you are choosing among moving and storage container companies near you, Go Mini's of Baton Rouge, LA lets you enjoy easy-to-understand pricing with no hidden fees or surcharges. We have a flat monthly rental fee, plus a delivery fee for each time we transport the container. That's it!
The total cost will vary depending on the container size you choose and how many times we put your container on the truck, but on average, an in-town move costs $350 - $400. For a more personalized estimate, get a free instant quote online right now!
Call us at (225) 314-7858 or read reviewS from our satisfied clients.