Local Moving Units in Columbia, TN
Portable Moving Containers For Local Moves Near You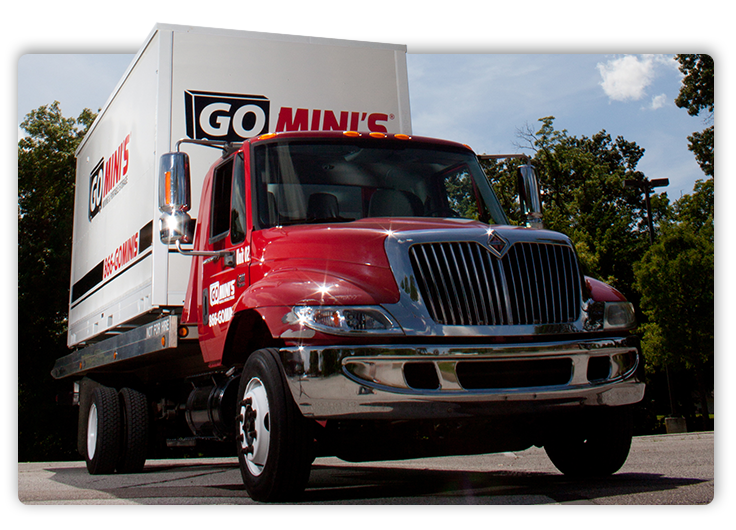 Go Mini's of Columbia, TN is the perfect choice for local moving services. With our convenient, portable storage solutions, you can easily move your items without having to worry about renting a truck or hiring a moving company. Our mobile storage units are delivered right to your door so you don't have to worry about loading and unloading them yourself. Plus, our moving containers come in 3 different sizes so you can choose one that fits your needs.
12-foot: Great for those who only need to move 1 or 2 rooms' belongings. Ex: moving from a dorm room or small apartment.
16-foot: This larger option can fit 3 or 4 rooms' worth of items. It's a convenient choice for people moving from large apartments and for business moves.
20-foot: This is our largest option and can hold up to 6 rooms' worth of items. It's great for those moving from larger homes and for exhibitions or conference moves.
To learn more about our moving container rentals in Columbia, TN, call (931) 259-4710 or contact us online to Get a free quote.
Custom Local Moving Services Near You
Moving doesn't have to be stressful - Go Mini's of Columbia, TN makes it simple and easy. We provide several different sizes of moving containers so you can choose the one that best fits your needs. Plus, we offer customizable add-ons like shelving and lighting kits that make organizing your items easier than ever before. On top of that, our units feature durable flooring and walls, making them perfect for keeping items safe and secure during transport. And with our no-damage guarantee, you can rest assured knowing your belongings will arrive at their destination in good shape.
Secure and Convenient Storage Solutions
At Go Mini's of Columbia, TN, we understand that finding the right storage solution for your move is essential. That's why we offer secure and convenient storage containers that are perfect for making your move hassle-free.
Our portable storage containers provide the following benefits:
Ample Space: Our containers come in various sizes to accommodate all your storage needs.
Weatherproof: Our containers are made of durable materials that can withstand harsh weather conditions, ensuring that your belongings remain safe and protected.
Flexible Rental Options: We offer flexible rental terms, allowing you to choose the duration that suits your needs. Whether you need short-term or long-term storage during a move, we've got you covered.
Convenient Delivery and Pick-Up: We deliver the storage container directly to your location, making the process hassle-free. Once you're done with it, we'll pick it up and transport it to your desired destination.
Secure and Accessible: Our storage containers are equipped with sturdy locks to ensure the security of your belongings. You can have peace of mind knowing that your items are safe and easily accessible whenever you need them.
Moving can be one of the most stressful experiences of one's life. However, with Go Mini's of Columbia, TN's portable moving containers, you can rest easy knowing that your belongings are safe and secure.
Say goodbye to the stress of traditional moving methods and hello to our portable moving containers. Contact us today to learn more about how we can meet your storage needs.
Affordable Moving Unit Solutions in Columbia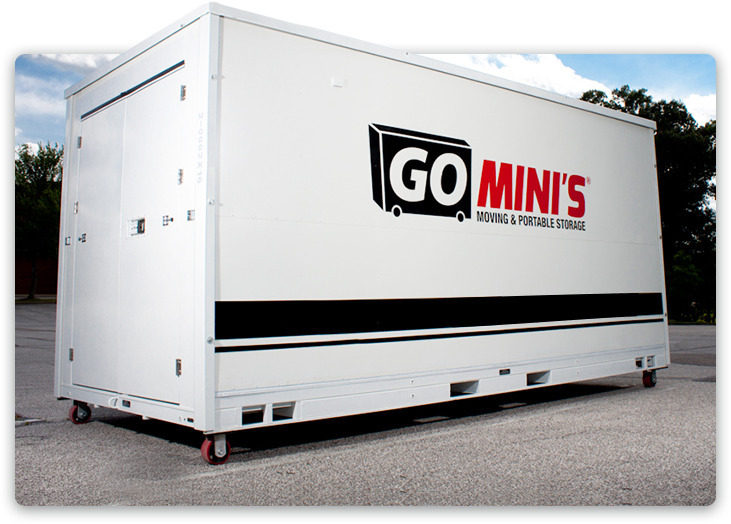 Plus, our local moving services are also cost-effective compared to traditional moving companies. With our flexible payment plans, you can customize your budget based on how long you need the unit and what size it needs to be. That way, you don't have to worry about breaking the bank when it comes time to move. And if you have any questions or need help with something specific while using our services, our friendly customer service team is always there to help out.
Let Us Take the Stress Out of Your Next Move
At Go Mini's of Columbia, TN we understand how stressful moving can be and strive to make things as simple and convenient as possible for our customers. We proudly serve communities in the Columbia area with dependable local moving services that save time and money compared to traditional moving companies.
for Local Moving units Near You, Call us at (931) 259-4710 or contact us online. take the stress out of your next local move!