Our Mini Checklist to Make Small Spaces Look Larger
Today, more and more Americans are eschewing large homes in favor of small, efficient spaces. Recent national data from realtor.com found that the values of homes less than 500 square feet are appreciating twice as fast as the overall market. With increased interest in urban living, people in cities across the country are realizing that bigger isn't always better. Small spaces don't need to feel small. These three design tips will help open up any room. For more decluttering, opt for Go Mini's® storage at home or at one of our facilities.
Avoid Dark Colors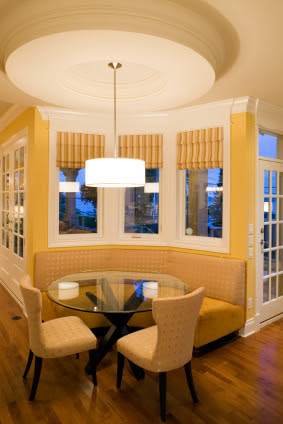 Dark colors trap light and make walls and other surfaces seem closer and more constrained. White walls provide the most space, but other light tones like periwinkle or beige can also work well. If there's a favorite dark shade that absolutely has to be included in the design, try using it as an accent trim or painting a single wall in the desired color for a little contrast.
Incorporate Mirrors and Polished Surfaces
Mirrors and other reflective surfaces give the room a depth that draws the eye past the surface itself. It may be an optical illusion, but it can make a huge difference. By reflecting the light, mirrored surfaces can also help make the room feel bright and open.
Take Advantage of Natural Light
There's no space bigger than the great outdoors, and ample natural light and vistas take advantage by drawing the eye outward. Skylights or high windows do a wonderful job of amplifying the open feel of a room. Stay away from dark, heavy fabrics when choosing drapes and curtains and opt for something translucent, or use blinds that can be kept up for most of the day.
Of course, the easiest way to free up room in any small space is to get rid of the clutter. Excess furniture and accessories can be affordably stored in an easy-to-use Go Mini's® storage container. We deliver it directly to your home, let you load it on your own time, and give you easy access to your things, so you can use them when you want without eating up space in your home or apartment. Contact Go Mini's® to open up your small space today.
Posted By
Aball
Categories: