Portable Storage Lets You Move on Your Terms
At Go Mini's we understand that moving can be stressful, that's why we offer more flexibility so you have the freedom to pack and move at your own pace. If things change or dates shift there's no need to worry, we have you covered.
Let A Portable Storage Container Make Your Move Easier
Pack Around Your Schedule
Avoid the overwhelming feeling that comes with packing up your belongings within a day or two. With a portable storage container you can pack whenever you need. This allows you to pack small amounts over the span of a week or even a month. Take advantage of this stress reliever by grabbing your own Go Mini's container today.
Cost-Effective Moving and Storage
The benefits of renting a storage container are endless. Our transparent pricing helps you plan and stay on budget and offers an affordable solution for families planning local moves.
Safe Delivery You Can Rely On
Have we mentioned we deliver your container to you and pick it back up whenever you're done? Our Augusta, GA based crew will deliver your container for you to pack up, and when you are ready we will transport it to your new location for you to unload.
Once you have unpacked and are ready, Go Mini's will come to pick up your container. It's as simple as that!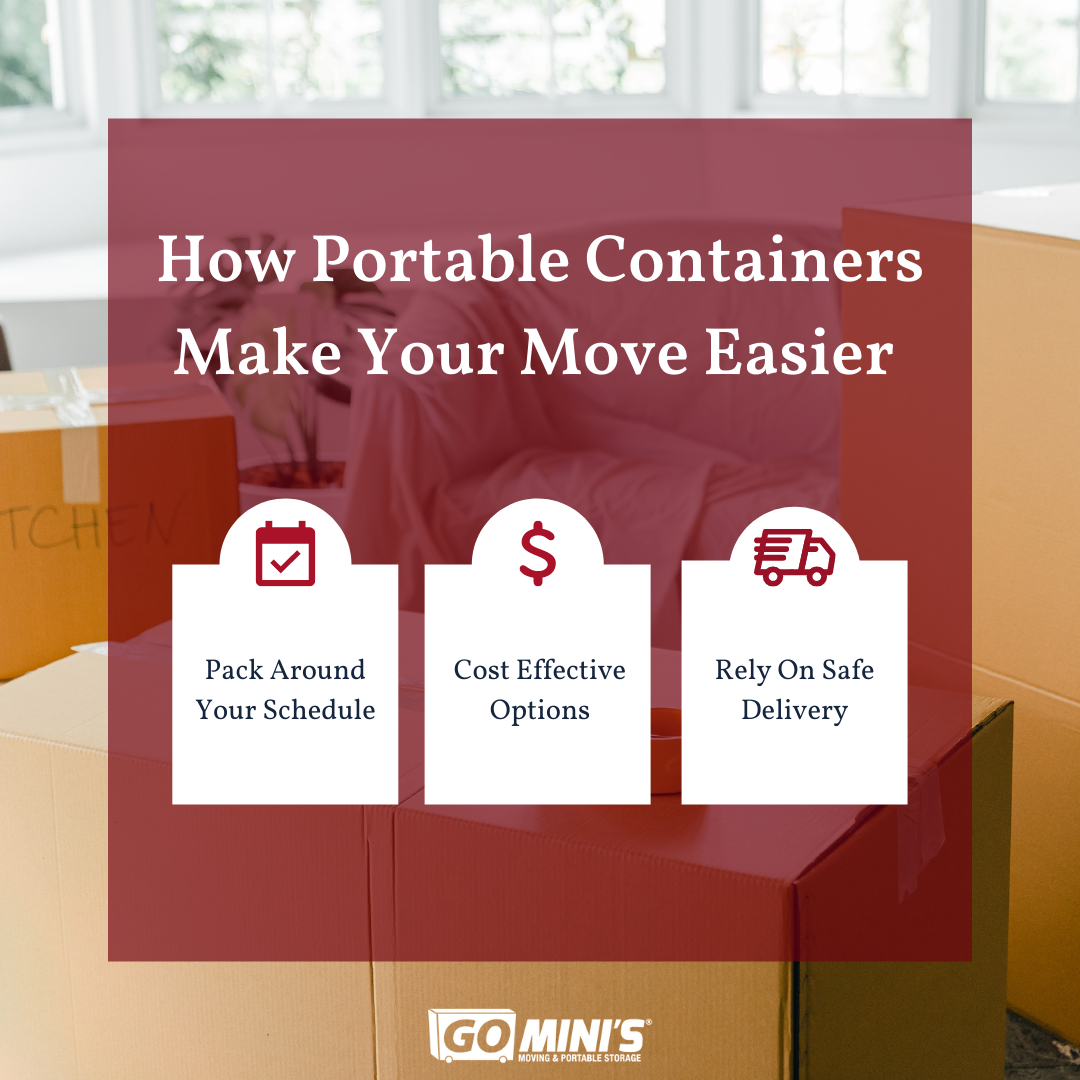 Make your Move Even Easier!
Check out some of our moving guides and quick resources to help you plan, pack and prepare for the big day!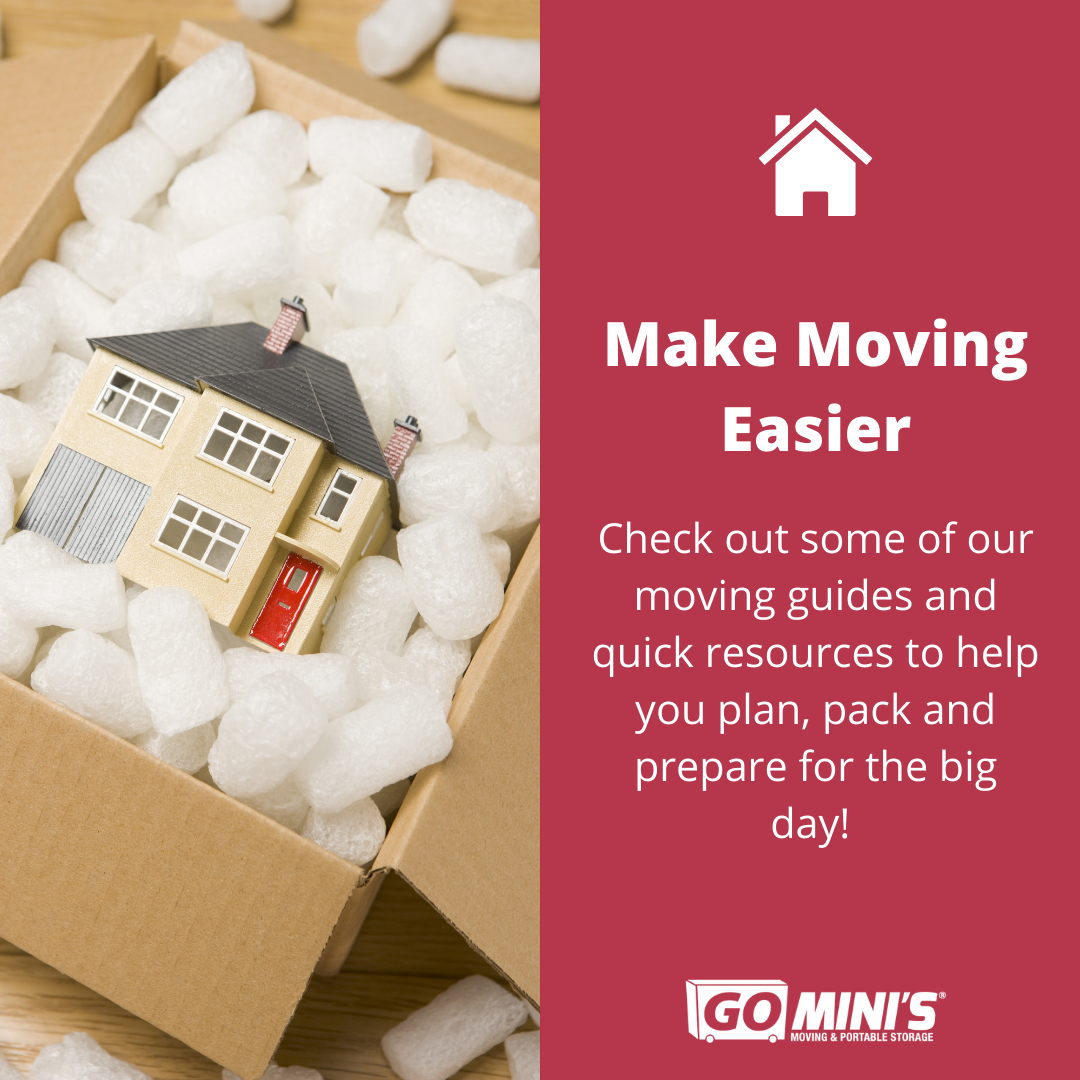 Maximizing A Mini
When it comes time to pack your moving container, you may find that there were a few things you wished you had known before you started moving things in. Here's how to correctly pack up your Go Mini.
Moving Timeline and Checklist
Follow this moving timeline and to-do list to help keep you on track and moving forward as your big moving day gets closer.
Moving With Pets
As you prepare for your upcoming move, here's a quick checklist for making sure your furry family members are included and comfortable throughout the process.
The Right Packing Supplies
You might not realize the importance that boxes themselves have on the successful outcome of your relocation. We recommend going the extra mile and splurging on the correct packing supplies.
Go Minis ® Franchising, LLC. is committed to minimizing your worries and maximizing your storage space. We can work with your needs and your schedule to ensure you have the best storage experience.
Give us a call at (866) 446-6187 to reserve your unit today, or get an instant quote online.
Posted By
Categories: