Winter Storage in Patterson, NY
Temporary Cold-Weather Storage Options Near You
Where do you store lawn furniture during the winter? What do you do with bicycles and other recreational gear during the off-season? Rent a portable storage container for winter storage in Patterson or nearby and rest assured your items will be just as you left them when the weather warms up. Go Mini's of Putnam & Dutchess County, NY offers you convenient, cost-effective winter storage solutions with flexible schedules, open-ended rentals, and fixed upfront pricing. A portable winter storage container delivers more convenience and less hassle than a traditional self-storage facility. Give us a call at (845) 834-8532 to find out more!
How It Works
We deliver. You load. We pick up.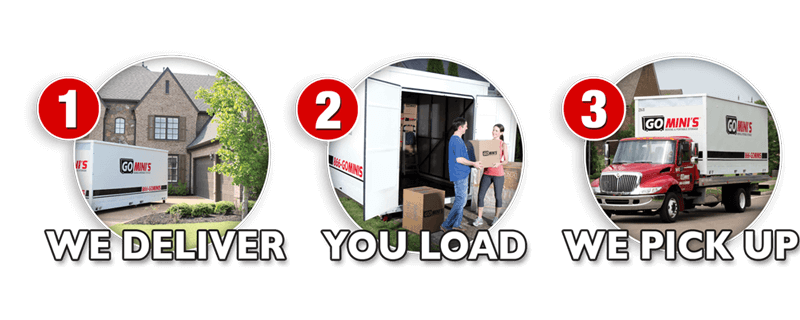 We deliver the container when you need it and to the location of your choice.
You load the container at a pace that works best for your schedule. You may keep the container as long as you want.
We pick up the container when you're finished and drive it to your new location or store it at our Patterson facility until you're ready for it.
Yep, it's that easy!
Call Go Mini's of Putnam & Dutchess County, NY at (845) 834-8532 or reach out to us online to get started!