Residential Moving Containers in Patterson
A Convenient Alternative to Traditional Moving Companies
Are you looking for a cost-effective alternative to traditional moving companies in the area? Whether you are planning to move your entire office across town and need secure storage for the furniture and other items until it's moving day, or you have a cross-town residential move in the works, Go Mini's of Putnam & Dutchess County, NY has the smart solution. No matter your situation, you should have affordable, flexible, convenient, and secure options available to you. Our friendly, experienced team offers portable moving containers in Patterson to make the moving process much easier for you, your family, and everyone involved.
Renting a moving container allows you to pack and load on your own schedule, with no due dates, deadlines, or late fees. Plus, we take care of all transporting of the container, and our drivers are skilled at maneuvering and placing the container just right without damaging your property. Keep the container onsite, have us store it at our secure storage facility in the interim, or let us deliver it to your new home. The choice is yours!
want to rent a residential moving container? call (845) 834-8532 or request a quote online.
Advantages of Go Mini's Portable Moving Containers
We offer containers that can accommodate almost any situation, from assistance moving from one home to the next or storing office equipment during a renovation. With different sizes, our moving containers beat out others, offering more space and added features that make ours superior.
Some advantages of our moving containers in Patterson include:
Unlimited packing time – Packing items to gear up for a move can be time-consuming and take longer than you've anticipated. With other companies, you're under a time crunch to get your possession packed before your movers arrive. The last thing you want is to rush the packing process and risk damaging your belongings. With Go Mini's, you won't have to worry about rushing or scrambling to pack your possessions. You can pack at your own pace and have us pick up the moving container whenever you're ready.
Storage options – Once your container is packed with your belongings, you have the option to keep the container with you for added convenience or have us pick it up and transport it to our indoor climate-controlled storage facility. Either way, there's no rush on our end.
Durable and protective containers – Our portable moving containers aren't your standard shipping containers. With steel-welded frames, galvanized steel exteriors, and secure steel siding, our containers are designed to protect your possessions long-term. Additionally, our containers are also ventilated and have pressure-treated flooring to minimize humidity and moisture build-up.
Not only do our moving containers provide a less stressful experience than renting a moving truck, but we make the rental process extremely easy and convenient for you. With so much on your plate involving your move, you don't have time to waste or worry about the safety of your belongings. We can give you the assurance that your possessions are safe and damage-free.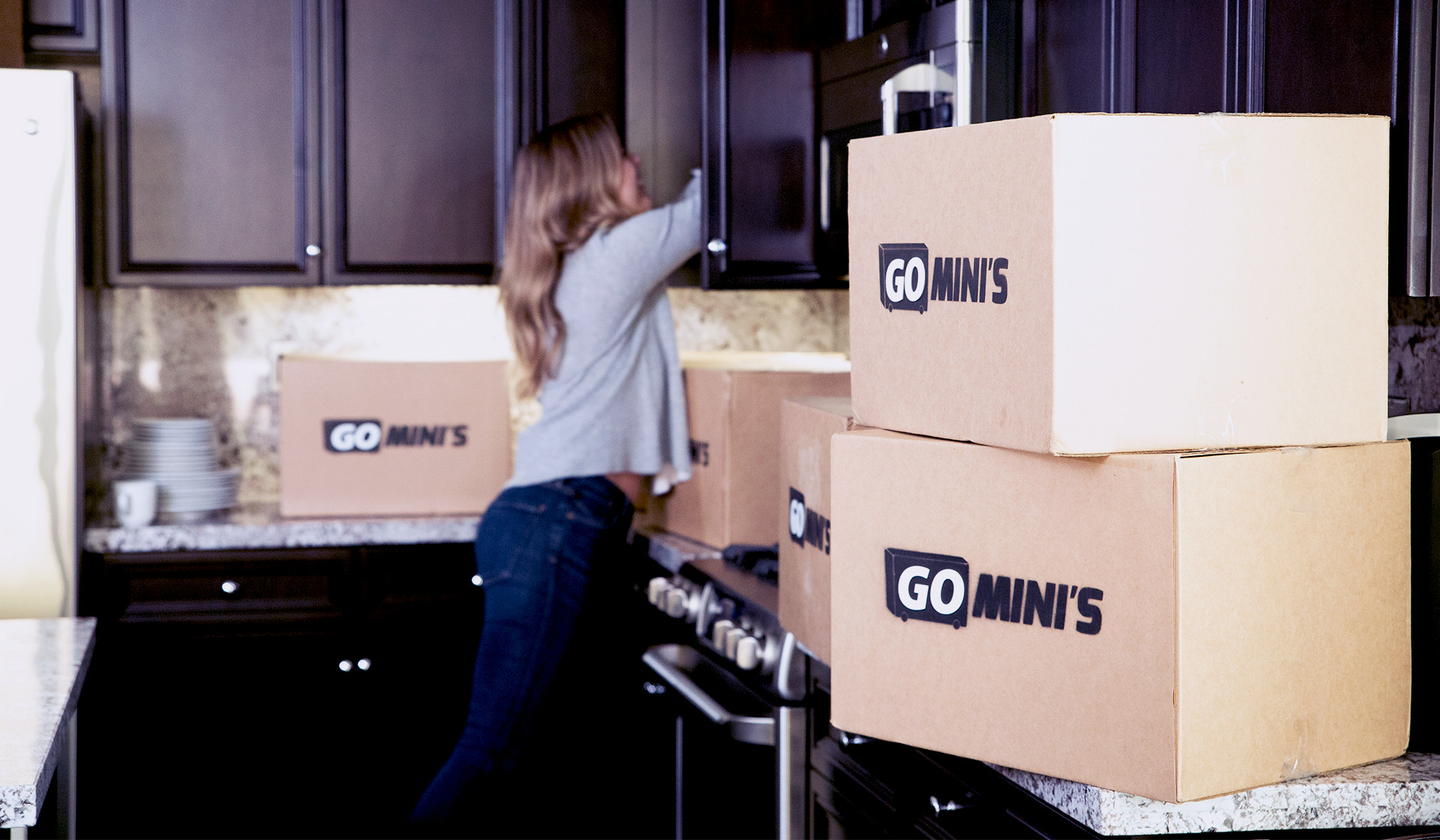 Multiple Container Sizes for Any Situation
Moving can be a stressful process that many would rather let someone else handle. When you give someone else control over your timeline, it can make an already anxiety-inducing situation worse. With Go Mini's of Putnam & Dutchess County, NY, we put the control in your hands, allowing you to manage the timeline and storage or moving location. We always offer a choice of multiple container sizes to accommodate your specific situation and help mitigate the stress of fitting all of your belongings into one secure place.
The sizes we have available include:
12-foot moving container: If you need to move a studio or one-bedroom apartment's worth of furniture, the 12-foot container could be the right fit for you.
16-foot moving container: When you need a container to store items for a two to four-bedroom home, our 16-foot option may work well for you. Additionally, if you're moving out of or into a large apartment, consider our 16-foot container.
20-foot moving container: Go Mini's is the only portable storage franchise in Patterson to offer 20-foot containers. That's a huge deal! As our largest unit, it provides exceptional space for items in homes with four or more bedrooms and massive office spaces.
In some cases, you may need more than one container for your items, and we can accommodate. To help give you an idea of the size container you'll need, please use our Storage Calculator.
A Container Rental Process as Easy as 1-2-3
Our team at Go Mini's provides more flexibility with our size options and unlimited packing time, making your move or storage challenges a thing of the past. When you decide to rent one of our local moving containers in Patterson, we make the process very simple for you.
Our 3-fold rental process includes:
Calling us with questions – Contacting our team is the first step to getting a secure, flexible, and affordable moving storage container. Let us know what you need and how long you need it or ask any questions that come to mind.
Giving us all the specs – Next, we need to know the size container you're looking at, your timeline, and where the container will be housed. Our flexible options allow you to take your time and pack the container at your own pace.
Scheduling drop-off/pick-up – Last but not least, wait for us to drop off (or pick up) your container at your designated location. We can leave the container on your property temporarily or take it to our indoor facility for safekeeping. And, when you're ready, we bring the container back to you to unload or pick it up and take it off your hands.
Choose Go Mini's for Your Next Local Move
Moving can be one of the most stressful events in a person's life – but it doesn't have to be. We specialize in providing moving and storage solutions to fit your unique needs. We don't want you to worry about moving or the logistics of getting your belongings from point A to point B safely.
Our dedication to complete customer satisfaction is evident in every step of our rental process and the flexible services designed around you. But don't just take our word for it. Read our testimonials to find out what customers are saying about us.
For more information or to start the rental process, call our team today at (845) 834-8532 or request a quote online!