Back to College Container
For many students, summer break means a chance to relax and take a break from schoolwork. But for college freshmen, it's back to the books! If you're one of those students who will be heading back to campus in the fall, now is the time to start planning your move. We've got helpful tips to ensure your move will be easy breezy.
Packing / Prep Tips for Making The Move Easy
Organizing & Labeling: Go through your things and decide what you need to bring with you and what can be left behind. Once you've sorted your belongings, label each box with its contents. This will make unpacking a breeze!
Keep it simple: The key to packing for college is to keep it simple. You don't need to bring your entire bedroom with you! Choose versatile items that can be used in multiple ways. For example, instead of bringing a bulky armchair, pack a floor pouf that can double as extra seating or a footrest.
Plan ahead: Start packing at least a few weeks before you need to move out. This will help you avoid the stress of last-minute packing.
Storage with Go Mini's
If your items were stored in a Go Mini's over the summer you will need to request your container prior to leaving for school. Requesting your container is easy! Simply give us a call or visit our website. Once you have requested your container, we will deliver it to you on the date and time that you selected.
Note: You will need to request your container with no less than 48 hours notice in the summer to schedule. We recommend planning even further ahead to allow for time to get unloaded and reorganized.
Tips for Unloading
Keep things in its box: Once you have your container, it is tempting to just start grabbing things out of it. But if you want to make unpacking easier, keep everything in its box until you're ready to put it away. This will help you stay organized and avoid having to search through piles of boxes for what you need.
Use a dolly: A hand truck or dolly will make it much easier to move boxes from your container to your dorm room.
Take your time: Unpacking can be a daunting task, but it's important to take your time and do it right. Start with the essentials first, then work your way through the rest of your boxes. This will help you avoid feeling overwhelmed.
Ask for help when it comes to heavy lifting: If you need help moving heavy furniture or appliances, don't be afraid to ask your friends and family for assistance.
FAQ
Can I have my Go Mini dropped off on campus: No, unfortunately we cannot drop containers for on campus residences.
Can I have my Go Mini dropped off at my college apartment: If you are interested in having your container delivered to your apartment, consult with the property management company regarding parking restrictions and regulations before scheduling delivery.
How far will you transport my Go Mini?: Go Mini's are primarily used for local storage and relocations. However, we now proudly service the Columbia, SC area and can service relocations from the CSRA to the South Carolina midlands.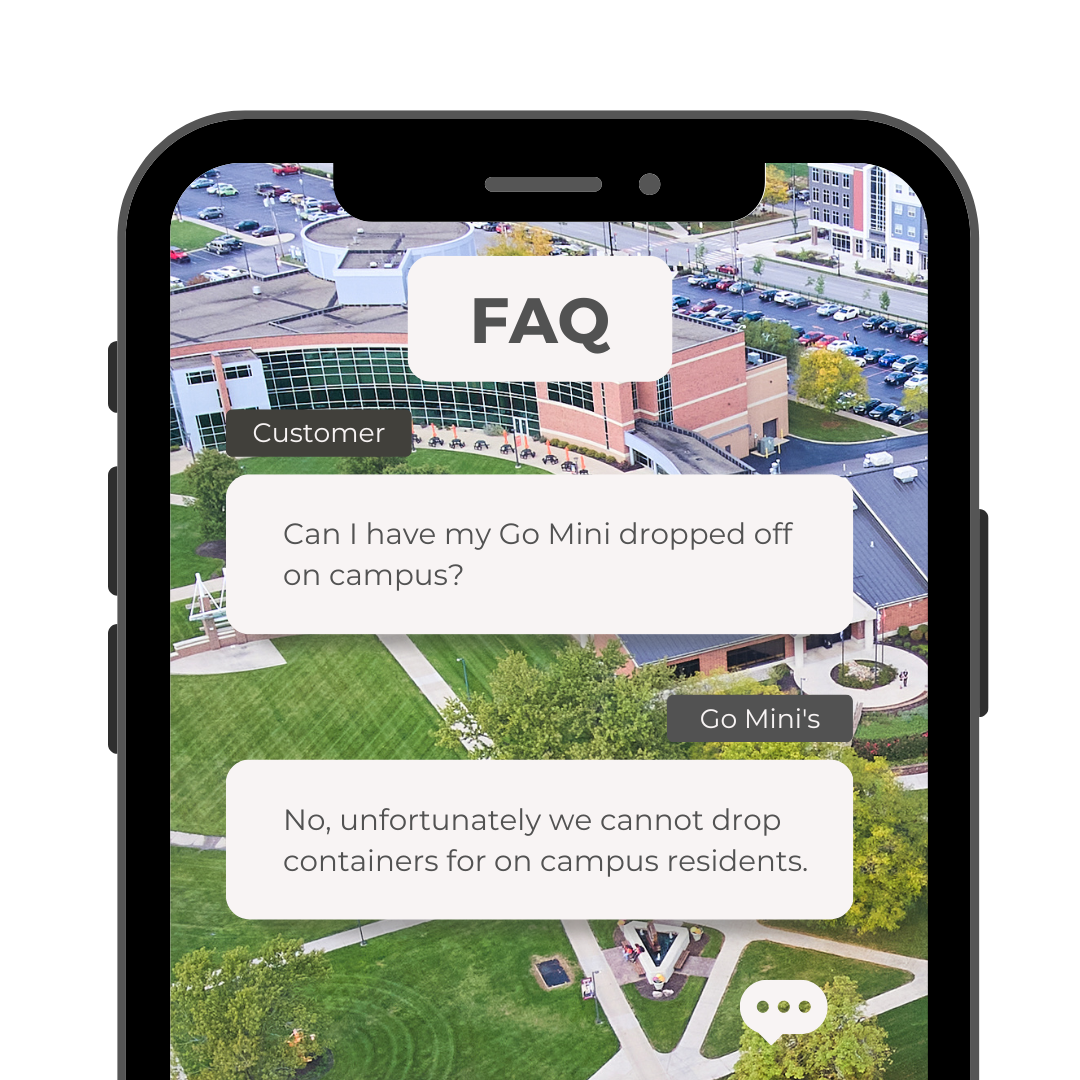 Are you ready to get moving? Give us a call (706) 659-9747 or visit our website today for a quote.
Posted By
Categories: