Temporary Commercial Storage in Augusta
Portable Storage Containers for Commercial ProjectS NEAR YOU
Is it time to complete a repair or restoration project on your commercial property? Temporary onsite storage is a no-brainer. Get your business's equipment, inventory, or other assets out of the way during the project. Extra storage ensures everything is safe and secure. Go Mini's of Augusta, GA offers a variety of portable storage container sizes for this purpose. Store the container on your property for easy access, or have us store it in our secure facility until you need it.
Searching for convenient commercial storage in Augusta, GA? Get your free, instant quote online or give us a call at (706) 659-9747!
Why Should I Rent a Mobile Storage Container for My AUGUSTA Business?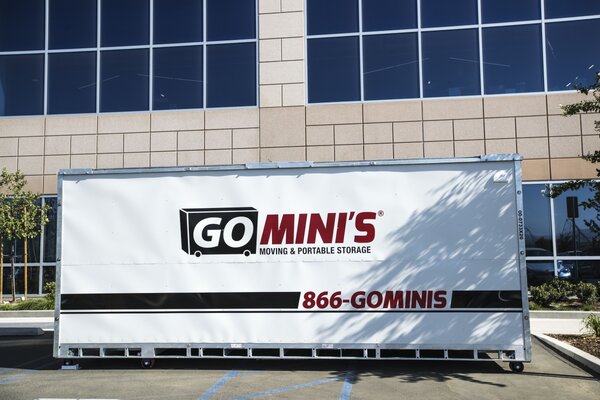 Businesses use temporary commercial storage for many types of projects. Some examples include installing new carpeting, repairing plumbing, or remodeling the building. But there are many other reasons why your business may need extra on-site storage.
Augusta businesses turn to our storage solutions for a variety of reasons:
Seasonal Storage – Do you own or manage a retail shop or boutique? You may need seasonal storage to hold extra inventory during busy shopping times. Some businesses store displays or decorations during the off-season. Our portable storage containers are a great option to make the holiday rush a little easier. Check out our seasonal storage blog for more information!
Storing Records – Does your business store paper records for future reference or a set period of time? Our safe, secure, weather-resistant storage containers are great for storing these documents. Need extra security? We'll take it to our local storage facility.
Skipping Storage Facility – While your items are in storage, you may need to access them. Driving back and forth between your business and the storage facility is a hassle. Plus, operating hours don't always fit your busy schedule. Our portable storage containers stay on your property, giving you convenient access.
Whatever the reason may be, we're confident that we'll have a storage container to meet your needs. We make the selection process easy over the phone with only a few questions. And when it comes to pick up and drop off, our team makes this an absolute breeze.
Check out our reviews to learn more! Give our team a call, and we'll get it scheduled!
Looking to learn more about renting storAGE containers in Augusta, GA? Get your free, instant quote online or give us a call at (706) 659-9747!
What size Temporary onsite storage unit do you need? We offer three sizes!
Our portable storage containers come in three sizes:
Our largest container offers 25% more storage space than PODS®' largest container.
Not sure which size you need? Give us a call at (706) 659-9747. We're happy to help!
DO YOU NEED a SECURE ONSITE STORAGE facility? WE'VE GOT YOU COVERED!
Yes, you read that right! Our team can easily transport your packed mobile storage unit and store it at our secure, climate-controlled facility while you have the restoration or other projects done. Better yet, we'll store it for you for as long as you need!
When you need it back, just give us a call and we'll drop it off at your business. When the portable storage unit is unpacked, we'll come back and pick up the container.
With Go Mini's of Augusta, GA, it is literally that easy!
Count on us for convenient portable storage containers for rent! For your free, instant quote, give us a call at (706) 659-9747 or get your quote online.
Why Trust Go Mini's of Augusta, GA With Your Business Storage Needs?
At the end of the day, our storage containers were designed for your convenience. Below are just some of our distinguishing features:
Our mobile storage containers are on padded, polyurethane wheels - these protect your commercial property!
Our containers are raised 8" off the ground. You can say "goodbye" to those narrow, cumbersome ramps and water problems.
Our containers are ventilated to help prevent mold and mildew growth inside.
Our containers are more cost-effective and provide more space inside by cubic feet than our competitors.
Need temporary or seasonal commercial storage in Augusta, GA? Get started on your portable storage quote by giving us a call at (706) 659-9747!