Disaster Recovery and Emergency Storage Solutions
Spring and Summer are just around the corner and for many parts of the U.S. that means dangerous weather conditions are as well. No one can truly predict storm threats or their impact. When disaster strikes many homeowners turn to disaster recovery companies to make necessary and sometimes urgent repairs.
If you find yourself in the path of a storm or have experienced a personal disaster, Go Mini's is proud to partner with several disaster recovery companies across the C.S.R.A. to deliver fast, simple storage solutions so your home repair teams can get you on the road to recovery quickly.
Here are a few tips and resources to help you prepare to repair.
Watch out for Weather
Depending on your climate there are a variety of natural threats that can pop up throughout the year. Storm systems and "acts of God" often leave homes with various degrees of damage. In addition, homeowners can experience singular threats, like electrical fires or plumbing issues that lead to flooding. Some of the top reasons homeowners need disaster recovery services include
Tornados
Brush Fires
Electrical Fires
Floods
Hail
Damaging Winds
Post Storm Damage
In the events of a major storm your home may suffer water or wind damage. If the damage is minimal, consider these next steps:
Look For Signs of Damage
When assessing storm damage you will want to look out for:
Roof Damage
Holes
Split Seems
Missing Shingles
Large Dents
Exterior Damage
Missing Bricks
Missing Siding
Broken windows
Interior Damage
Standing water
Mold/ Mildew Growth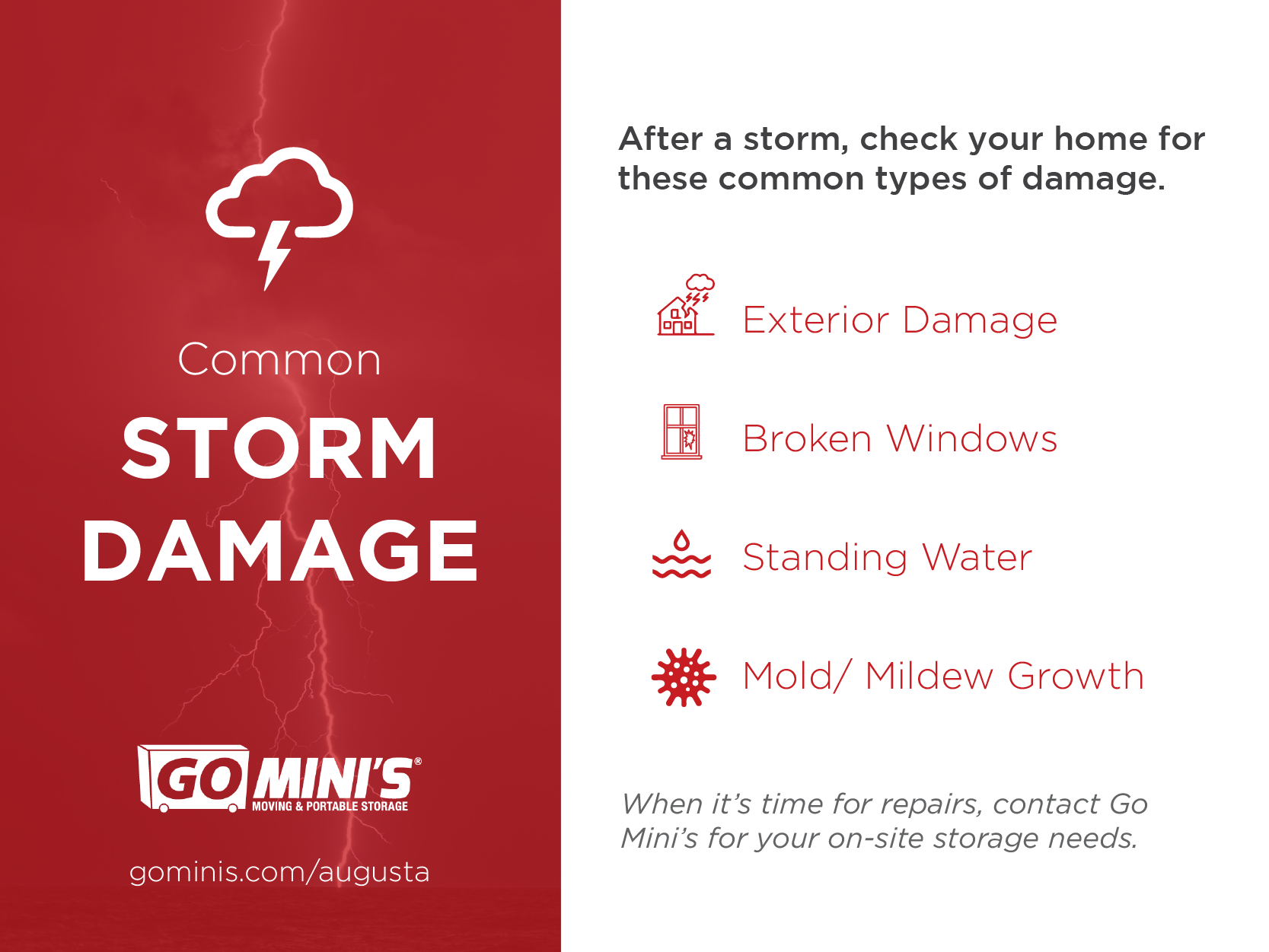 Contact Your Insurance Provider
Once you have assessed the damage it's time to reach out to your insurance provider to file a claim. An adjuster will come out and review the damage and provide details on available compensation based on your coverage so you can prepare to file a claim.
Repair
If the damage is minimal and repairs are only need on parts of your home, Go Mini's is a great on-site storage solution for storage of materials and tools to help you get the job done.
Rebuild
If you experienced large-scale damage, our 20 ft. containers provide tons of storage for your personal belongings while you work to rebuild your home. Go Mini's provides convenience and peace of mind through transparent pricing, no hidden fees, and quick and easy delivery.
When it comes to disaster recovery, where to store your items shouldn't be another stressful decision.
Disaster Recovery and Restoration Companies
Go Mini's proudly partners with several local companies who provide recovery and restoration services. If you're a local contractor or restoration service provider, find out more about our rental options here.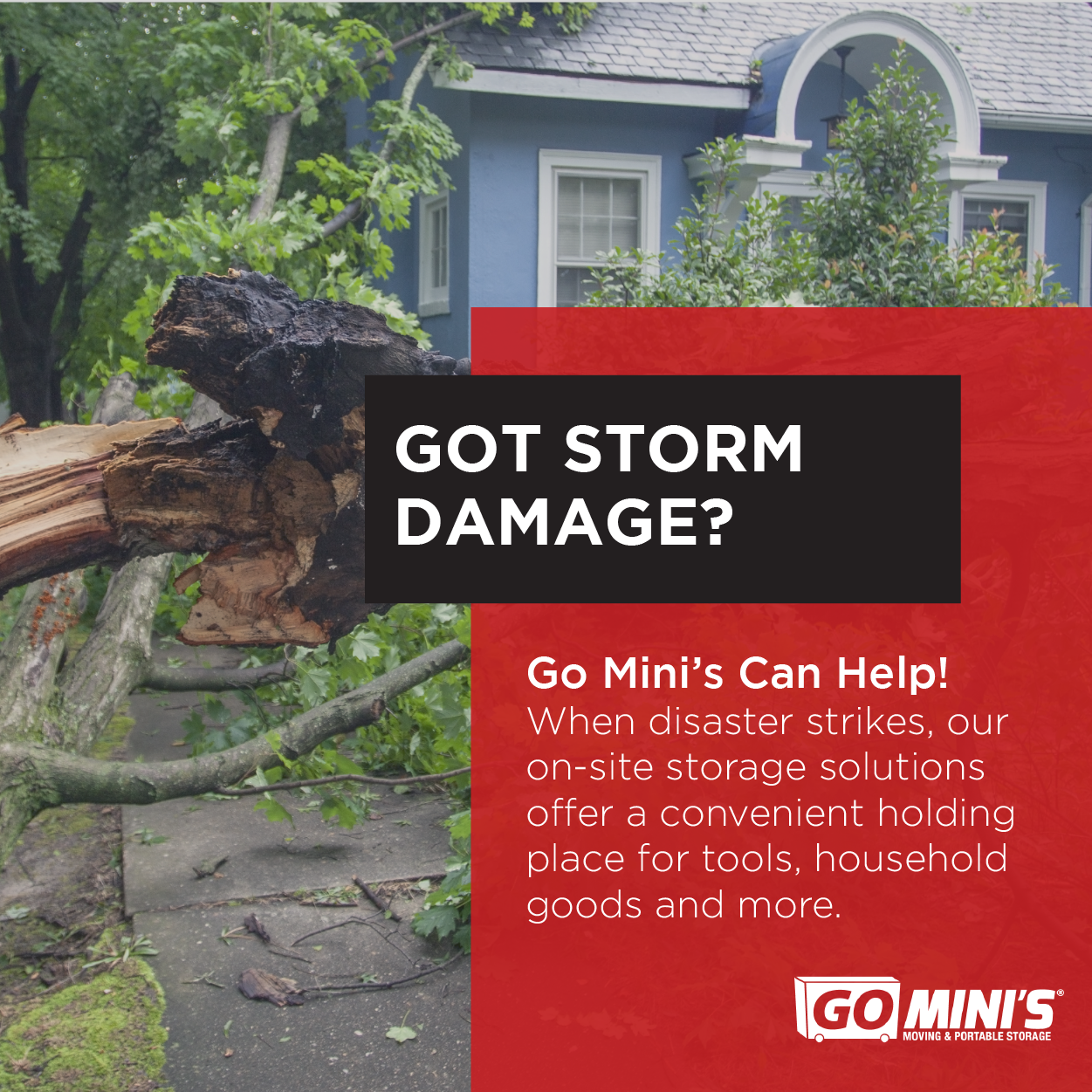 Posted By
Categories: