Can't Miss Fall Activities in Augusta
The fall season is a busy time in Augusta! There are so many events and activities happening this year, it's hard to know where to start. From the Harvest Festival at Fort Gordon to the annual donation drive at the Kroc Center, there is something for everyone. And that's not even mentioning the football games and other sports competitions taking place throughout the fall. If you're looking for things to do in Augusta this fall, look no further! We've got you covered
Fall Events List

Arts in The Heart of Augusta
September 16th - 18th
Celebrate Augusta's diversity and culture at the award-winning Arts in The Heart of Augusta festival. Stop by and enjoy everything from an arts and crafts market to delicious food from over 20 different countries around the world to a village full of international fare. There's something for everyone to enjoy, you won't want to miss it.
Augusta Ga's Fall Wine Festival
October 2nd
Come out and enjoy a day full of wine tastings, live music, food trucks and more at Augusta Ga's Fall Wine Festival. If you're ready for a great time mark your calendars and meet us at Perry's Landing on October 2nd.
2022 Georgia-Carolina State Fair
October 14th - 23rd
The famous Georgia-Carolina State Fair is coming back this October! You won't want to miss out on the entertainment for the whole family. Don't forget to check out the exhibitions and competitions in between each ride and funnel cake! Gates open 5pm Monday through Thursday and 12pm Saturdays and Sundays.
36th Annual Jack-O-Lantern Jubilee
October 29th - 30th | 10am - 10pm
The Jack-O-Lantern Jubilee is back for their 36th year anniversary in Augusta, Georgia. Bring the whole family and head down to Downtown North Augusta on Georgia Avenue. You won't want to miss this jam-packed event that includes arts and crafts, a costume contest, amusements rides, inflatables and more.
Palmetto Peach Half Marathon
November 26nd | Half Marathon: 8am, 10k: 8:10am, 5k: 8:15am
Start your half marathon, 10k, or 5k in The Palmetto State and cross the finish line in The Peach State. Enjoy the scenery throughout your run from the start to finish with sights of Charleston-inspired architecture and gentle sounds of the Savannah river.
Containers for Short Term Needs
Calling all event vendors! If you are in need of short term container storage, we are here to help. Go Mini's is a great option for businesses dealing with dry or overall storage. If your business specifically requires cold storage Coolit! offers both refrigerated and frozen storage.
Donation Drives
Donation drives are a great way to give back to the community, and there are many events happening this fall in Augusta. If you're looking to donate clothes, food, or toys, check out the list below for a drive near you.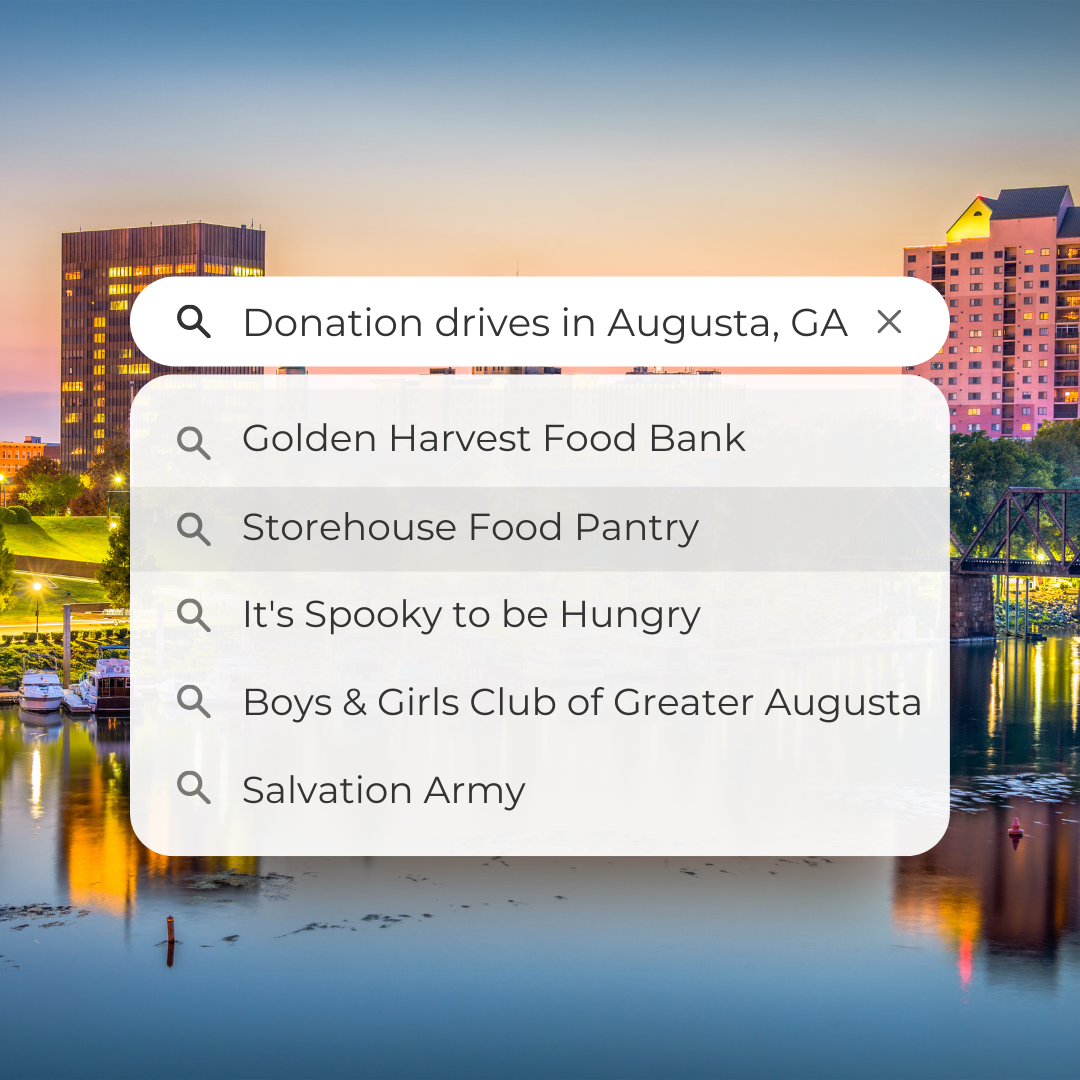 If you are looking for a way to safely store your donations, Go Mini's is a great option. Go Mini's drops off and picks up your container for you so you don't have to. Take the extra stress off your plate and focus on what matters during your donation drive.
Posted By
Categories: