Trend Watch For 2022
You know what they say: new year, new you - but when it comes to Go Mini's we prefer "new year, new home!" Even if you aren't planning to move in 2022, you deserve an upgrade in your life. What better place to upgrade than your home? Keeping up with the interior design and renovation trends can be hard so we've got your ultimate guide to 2022's top interior design trends.
Interior Design Trends
Kitchen:
Cabinet colors come and go. Goodbye cherry wood, dark espresso, and even grey. Hello to taupe and beige natural wood finishes. Although these colors are becoming more trendy, white still remains one of the favorites as well.
Quartz and marble countertops lead the way in 2022. Traditional buyers are still interested in the granite countertops, but more modern designs are incorporating these trendier finishes..
Designer tip: Round edged countertops are out, crisp, squared edges are in
When it comes to flooring, more buyers are opting for luxury vinyl due to the lower prices and maintenance. As for the coloring, buyers steer towards black, taupe and natural wood tones.
Bathroom:
Bathroom updates are booming. Buyers are looking for upgraded baths and sellers are seeing a higher ROI on these upgrades.
If you're planning to upgrade your bathrooms this year, consider these preferences:
thick countertops
functional storage (no more faux drawers!)
Visually appealing countertop storage (think vessels and canisters)
Natural stone finishes are making a comeback.
Renovations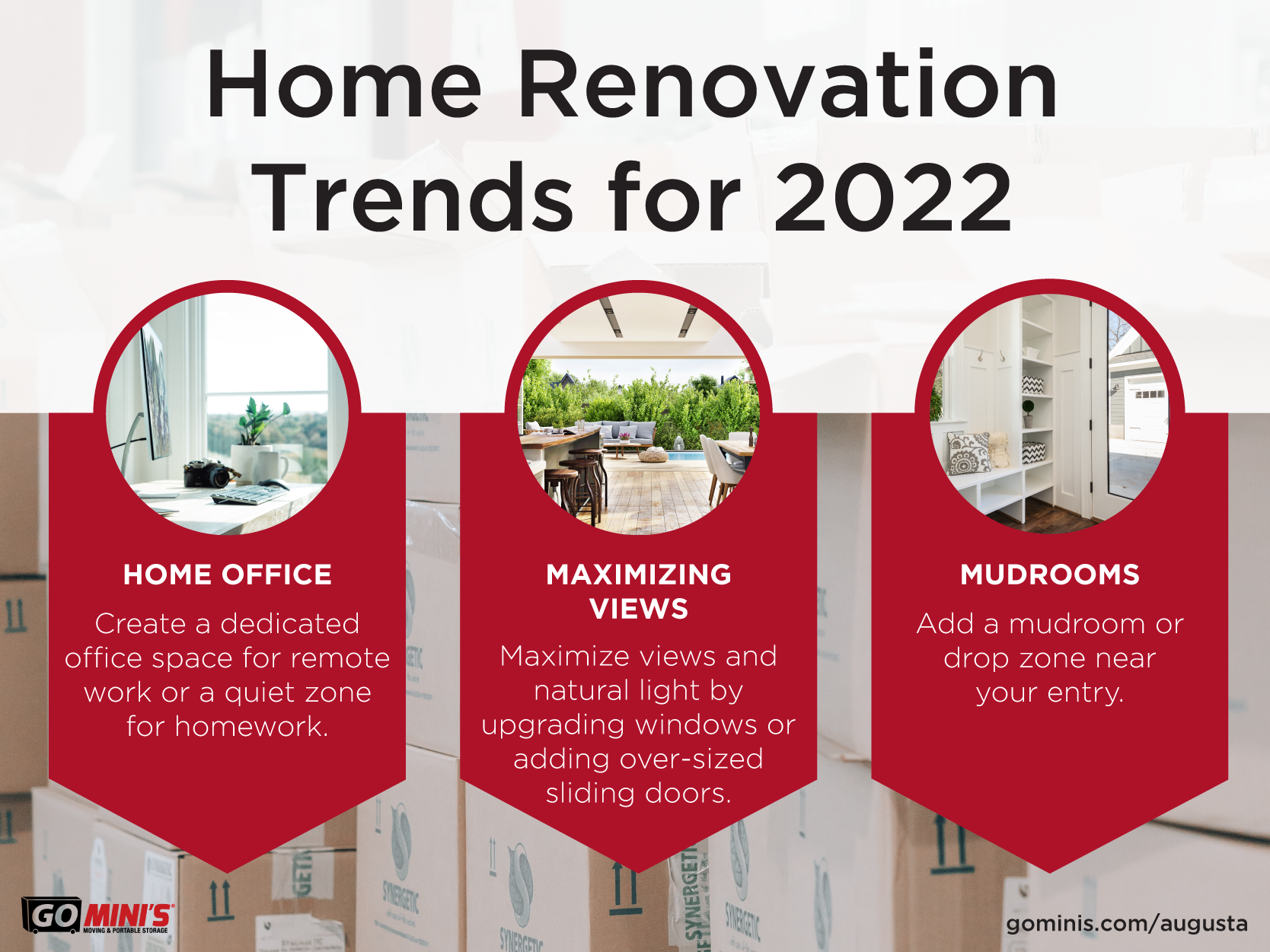 Pro Remodeler expects these trends to blow up in 2022. So be sure to level-up up your home with one of these add ons.
Mudrooms:
All purpose drop-rooms, AKA mudrooms are in high demand going into 2022. Homeowners want mudrooms with plenty of extra storage, and major bonuses include space for a dog washing station, or laundry equipment.
To top this room off consider adding waterproof vinyl tile flooring and recessed lights.
Maximizing Views:
Homeowners are maximizing views throughout their homes, adding large windows, sliding doors, and even sky lights to let more natural light and views into their interior living spaces.
Plus, who doesn't love a good view?!
Home Office:
As we all know, working from home has become the new norm. When renovating, consider adding a home office into the mix. This space can double as a private office space and quiet homework area for kids . Want to level up the design, incorporate bonus features like wall-mounted screens or standing desks.
Home Updates
One of the biggest trends for home upgrades in 2022 is the focus on using sustainable materials.
Decor Trends
Indoor Plants:
Show off your green thumb in 2022 by adding some indoor plants around your home. Having plants indoors isn't just for show. They have other great benefits like purifying the air or increasing your mood.
Vintage:
Vintage has made its comeback and up-cycled vintage furniture is a growing trend.. These pieces have become a "must-buy" because of their high quality and extended durability, compared to some of the new, trendy pieces available today. Keep an eye on your local flea markets, thrift stores, or even yard sales for these items and bring that vintage vibe into your spaces.
Green Materials:
Incorporating natural and environmentally conscious materials is a big trend for 2022. These include renewable resources or even reclaimed products like wood or other salv.
On average, a major kitchen remodel will see about 53.9% of the cost recouped, but investing in kitchens makes sense for both ROI and quality of life.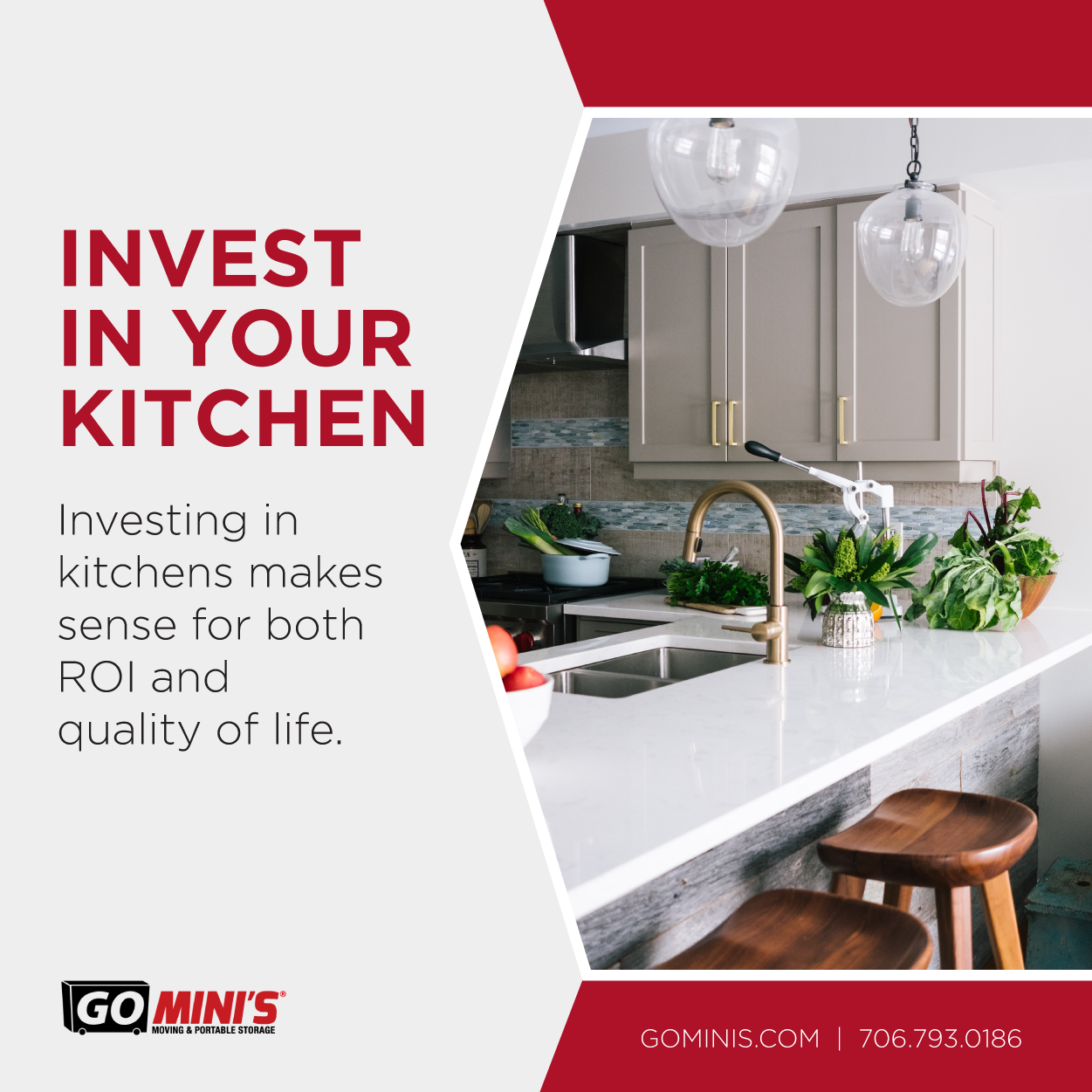 Posted By
Categories: