Need Moving Supplies? We Can Help.
Whether you are using your Go-Mini for a DIY move or to store your belongings during a home renovation project, chances are you probably need a few supplies to help keep your items safe and organized while they are in your container. There are plenty of places to purchase supplies, like your local big box stores, an office supply store, or even your local home improvement stores, however, if you're looking for convenience and assurance that you will have the supplies you need when your container is delivered, Go Mini's of Augusta can help!
We offer a variety of supplies like boxes, tape, and other packing materials for purchase and even have a few supplies that we rent out on a month-to-month basis. Interested in learning more? Check out our 2019_PackingSuppliesList_GoMinis below.
AUGUSTA GO-MINI'S SUPPLY PRICING
As of June 31, 2019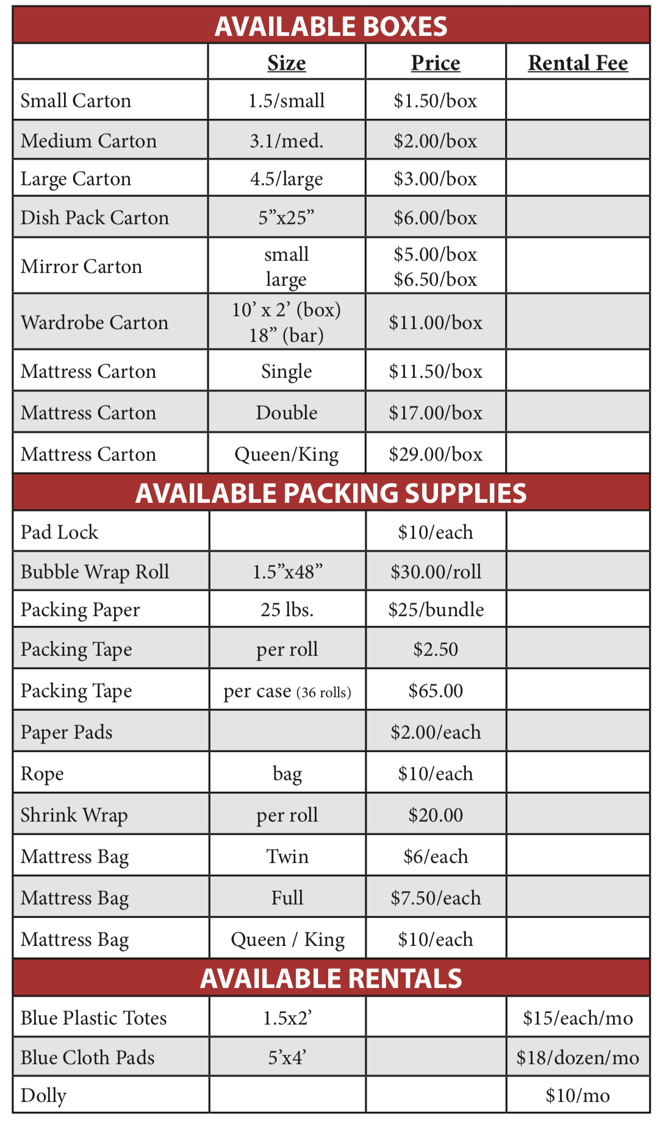 Go-Mini's delivers Convenience… in the Form of a Container. From boxes and bubble wrap to furniture pads and dollys, we can provide everything you need to make your moving or storage service a breeze!
Contact us today to purchase your supplies.
Posted By
Go Mini's of Augusta
Categories: