Portable Storage and Moving Containers in Evans
Mobile Moving & Storage Containers for Rent - Get a Free Quote!
Need to store something or transfer it in Evans? Here at Go Mini's of Augusta, GA, we rent out secure and dependable storage and moving containers. We can assist you whether you need a container for a few days, a few weeks, or a few months.
Additionally elevated off the ground to shield your goods from dampness and pests are our top-rated storage and moving containers. You can relax knowing that your belongings are in capable hands! Additionally, we offer hassle-free delivery and pickup services. Just let us know where to deliver it and when to pick it up, and we'll be over as soon as you're ready. Who knew storage and moving could be so straightforward?
Are you looking to rent storage or moving containers in Evans? We can help you with that. Get your free, immediate quote by visiting the website or calling (706) 659-9747.
The Advantages of Our Moving and Storage Containers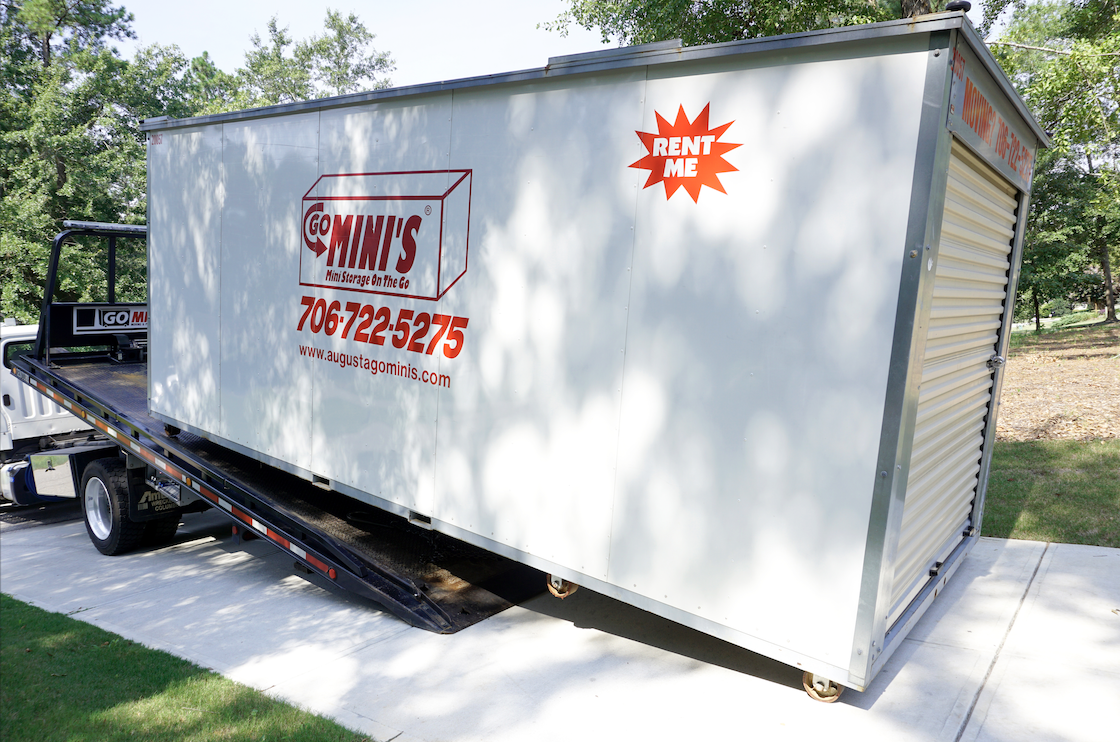 Are you a little anxious about relocating or finding a storage facility? We make moving and storing simpler.
We understand how frustrating relocating and dealing with storage may be because we are homeowners like you. We provide safe, practical, and simple moving and storage container rentals for precisely this reason.
How can we make storage and relocation simple? At Go Mini's of Augusta, GA:
We Provide Storage Discounts. We are the only mobile moving and storage company with a 20-foot container available. This is ideal if you need to transfer or store the contents of five to six rooms! You won't need to rent two different things.
We handle the driving. You won't need to rent any trailers or vehicles to work with us. You pack the container at your own pace, and then we pick it up once we drop it off.
We provide storage and moving services. Before moving into your new home, do you need to store your belongings? We can assist. You can rent the container from us for as long as you need because our leases are month-to-month. You can either store it at home or have us store it for you.
We provide free, immediate quotes. Understanding which choice you'll need and how much it will cost you to use it is a nuisance that comes with moving and storage. We provide free, fast quotations to assist make the process more simpler.
Is everything here too nice to be true? This is how we assist our clients. To assist you with your move or storage needs, rely on Go Mini's of Augusta, GA.
Get your free, immediate quote now by requesting a quote online or calling (706) 659-9747. We are eager to assist you!