We Make Booking Simple: Booking Online with Go Mini's
When you book a Go Minis container, you can be confident that you're getting a great price and top-notch service. Our online booking system is designed to be quick and easy, so you can get your project underway as soon as possible.
While the process can be completed 100% virtually, local representatives are also available to speak with you at any stage. This means no more wasted time dealing with off-shore call centers or third parties when completing your booking.
At Go Minis, pricing transparency is important, which is why all add-on options are included within the booking process so that our customers know exactly what they can expect when they receive their Instant Quote.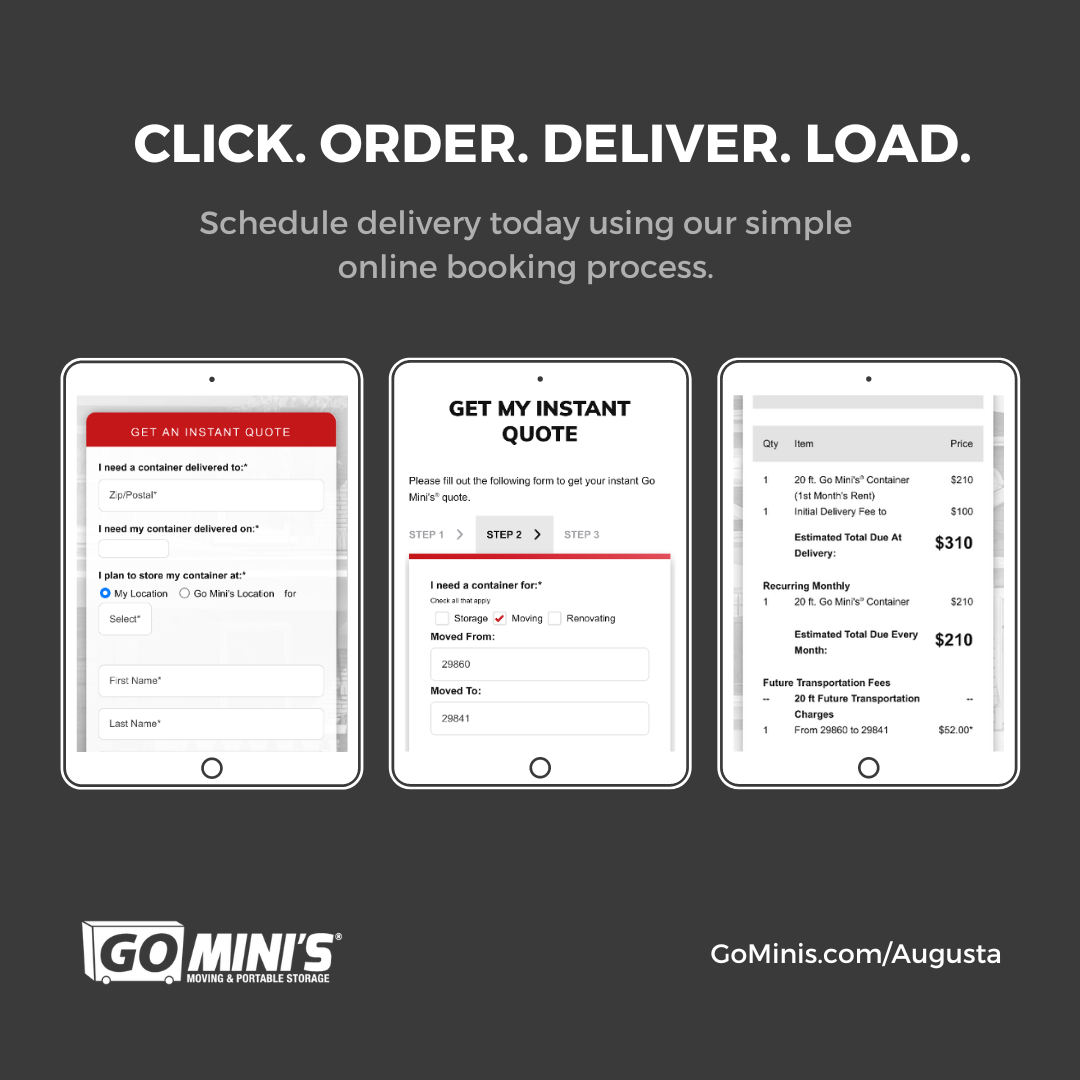 Here's how it works:
1)     Visit our website (www.gominis.com/augusta) and complete the 'Get an Instant Quote' form. Simply provide your name, contact information, location, and service details and a full quote will be generated instantly.
2)     Next, a local representative from our Augusta office will text you for any further inquiries or to confirm the delivery.
3)     With the service details established, our local representative will email you a link to sign the rental agreement and complete the payment verification. There's no printing/scanning or in-person paperwork required, all of these documents can be easily completed online or on your mobile device.
4)     Once your booking is complete, you will receive courtesy reminder texts before each scheduled appointment with Go Minis. You'll receive a notification on the evening before your scheduled appointment date, and one on the day of delivery when he driver is headed your way!
5)     For any future scheduling needs or to inquire about further details on your account, you can reply back to any correspondence received from your Go Minis Team (text threads, emails, etc.) or give us a call at the office (706.722.5275) and one of our team members will be happy to help!
Additional Benefits of Booking Online
Booking Online is quick and convenient, but here are 3 other benefits our customers love about using the online Instant Quote feature:
Sign Up for Text Reminders
Receive notifications about your reservation via text message so you're always up to date!
Keep Track of Scheduled Delivery 
Track the shipment of the container online to know exactly when your container will arrive.
Schedule Pickup via Text
When you're ready, you can schedule and confirm your pickup date/time with one text.
Add on Packing Materials
If you need quality moving supplies we can deliver boxes, packing materials, and more straight to your door. Just add it to your order when you book online!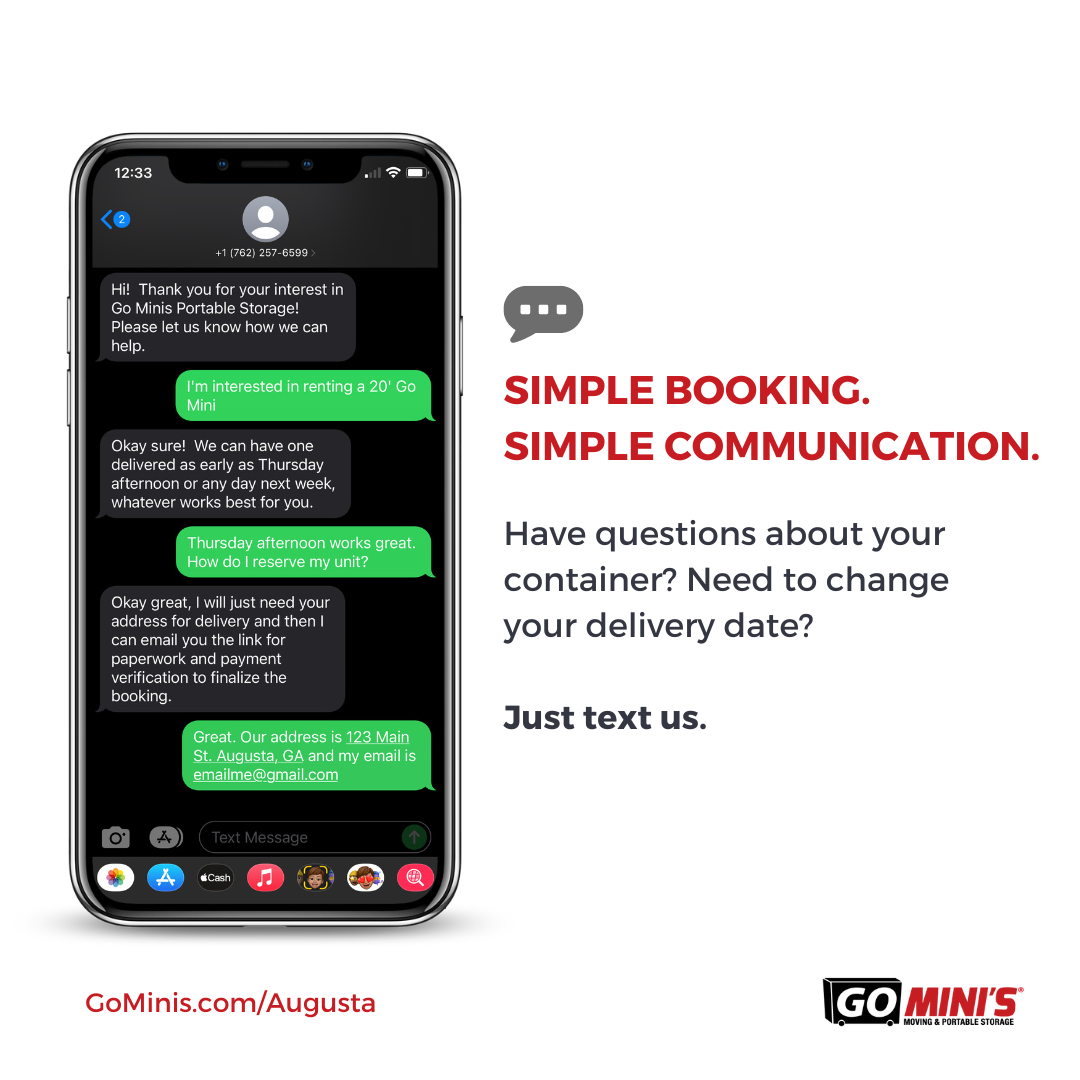 Get Your Instant Quote Today!
At Go Minis, we want to make the booking process as simple and convenient for our customers as possible. Our online system is designed to be quick and easy, so you can get your project underway without any hassle.
Ready to get started? Get an Instant Quote today!
Posted By
Categories: