Nashua Portable Storage Containers
Secure Temporary Storage Rental Near You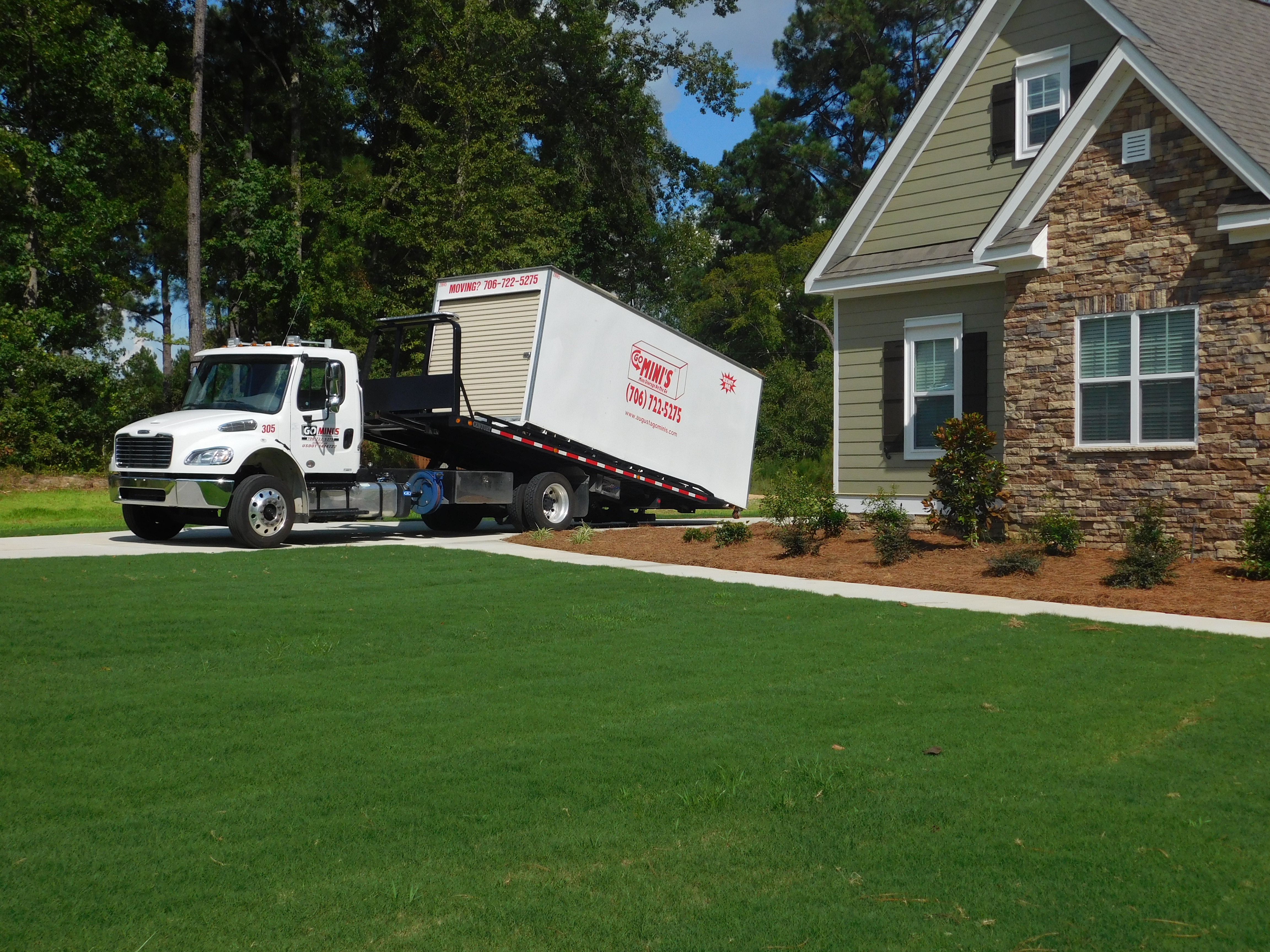 What if temporary self-storage was easy and convenient instead of expensive and time-consuming? You don't have to feel rushed or try to coordinate your schedule with a facility's access hours. You don't have to rent a truck by the hour and make 17 trips across town. Why not make it simple? Go Mini's of Nashua & Manchester, NH is available to make the lives of Nashua and Manchester residents easier. We have portable storage containers for rent near you. Our on-site storage containers include affordable rates, open-ended rentals, and three container sizes. Choose our containers for renovation projects, home staging, moving across town, and more.
The process of renting one of our temporary onsite storage units is as effortless as can be. We want to help you keep your residential or commercial possessions secure on your terms. Contact us for portable storage containers in Nashua.
Getting started with our Storage containers in Manchester and Nashua is easy! Call (603) 605-0976 or Request a quote online now!
Our Portable Storage Rental Process
We deliver your requested storage unit when it's convenient for you. We will position the container with care wherever you'd like. Keep it curbside in front of your apartment building, in your driveway, or in the office parking lot. (When in doubt, check city, building, or HOA regulations first.) You don't have to worry about a time limit for how long you keep the container. Take as much time as you need!
You can keep the container on-site or call us to pick it up and let us store it at our secure facility until you need it again. When you've unloaded the container and no longer need it for storage, give us a call and we'll come pick it up.
Moving across town? Once you finish loading the container, we will pick it up and move it for you. Then we'll come back again once you've unpacked it at your new home. Dependability and availability are our priorities for you.
Nashua Storage Units to Fit Your Needs
Fit for any occasion, you choose the container that suits your needs. Our largest (20-foot) container is quite popular, but we can help determine which size will work best for your needs. Storage units don't have to be one-size-fits-all. We can help you choose the best container for your situation.
We offer flexible options to meet your needs. You don't have to worry about scheduling storage or figuring out how to haul your things from place to place.
Our portable storage units in Nashua offer a variety of features, including:
Length – Our containers come in three lengths: 12-, 16-, and 20-feet.
Height – All our portable storage containers are 8 feet tall.
Security – A steel frame and siding protect your belongings. Tie-down railings keep everything secure and in place.
Venting – Proper ventilation reduces the risk of damaging moisture and humidity.
Why People Choose Go Mini's of Nashua & Manchester, NH
We are your locally owned and operated portable storage container company serving Nashua and Manchester communities. We offer moving and storage solutions for area homes and businesses. Below are some of the reasons choosing Go Mini's of Nashua & Manchester, NH is the smart choice.
Convenience
Are your relatives are in town, crowding your already full house? Or do you have a home improvement project where large furniture is in the way? Rather than trying to cram possessions where they don't fit, create some more space by giving us a call! You can keep your mobile storage rental on your property or at our secure storage facility.
Safety
Our portable storage containers sit eight inches above the ground. This height makes loading and unloading easy without a ramp. But it also elevates the container away from potential water damage or flooding. Your items can stay in the container for as long as you need. Proper ventilation reduces moisture and humidity that can cause mold in storage.
Flexibility
Gone are the days when you needed to load up the car and drive out to your storage unit during your spare time. We do the transporting for you. Let us know where you want your portable storage container dropped off, and when you need it picked up. If you don't know yet, call us when you do. Padded wheels keep your driveway protected. You can even have us store the container at our secure facility until you need it again.
Tips for Packing of On-Site Portable Storage Containers
There are a few things to keep in mind when you're wanting to pack your storage container efficiently. Below are a few steps you can take:
Start with big and heavy items first - Stabilize the container by loading larger, heavier items like furniture and appliances. This will offer an easier time unloading smaller boxes since they'll be in the front of the container.
Label your items - Labeling boxes can be easily overlooked. Adding labels to your items will make loading and unloading easier since you'll know what is inside of each box without having to open them.
Pack the items close together - Packing your boxes and items closer together will allow for less movement during transit. Less movement provides better protection for your valuables.
Consider balance - To prevent tipping or tilting, consider distributing the weight across the container.
Nashua Temporary Mobile Storage Units You Can Trust
Choose our storage containers for emergency restoration, moving on your own terms, or freeing up space. Go Mini's of Nashua & Manchester, NH has your back. It's our goal to make your experience as convenient and affordable as possible.
For temporary portable storage in Nashua or Manchester, give us a call at (603) 605-0976 or request a quote online.