Extra Storage Brings Flexibility to Businesses
If you are looking for an easy solution with quick turnaround for on-site storage then Go Mini's is what you need. As a business grows it experiences changes. These changes call for some items to have a new home or be stored for the time being. Extra storage helps bring flexibility to your business.
Commercial Projects
If your company has inventory or materials that need short term storage, Go Mini's has the perfect solution for you. Companies or organizations who may need this extra shortage include but are not limited to:
Retail
Seasonal event and festival planning committees
Event and catering businesses
Construction
Contractors
What Can Extra Storage Be Used For?
Seasonal Items
If you have a seasonal business then you might benefit from short term storage. When your off season comes your items will need to be placed somewhere safe for the time being. Using short term storage allows for a more cost effective solution for you and your business.
On the flip side, if your business manages seasonal volume increases, Go Mini's offers the short term storage you need to subsidize your standard back stock and inventory space without needing additional warehouse storage or off-site storage.
Renovations and Upgrades
Sometimes your business just needs a little refresh. When you're ready, renovations are a great way to improve the experience for both your employees and your customers. While your business is experiencing a renovation, your items may need to be stored. On-site storage saves you the trouble of hiring a moving company and ensures that your items are easily accessible throughout your project, should you need them.
Extra Storage Space
Don't become overrun by excess boxes, materials, and products. Clear out your space and save the trouble and cost of upgrading to a bigger office with on-site storage.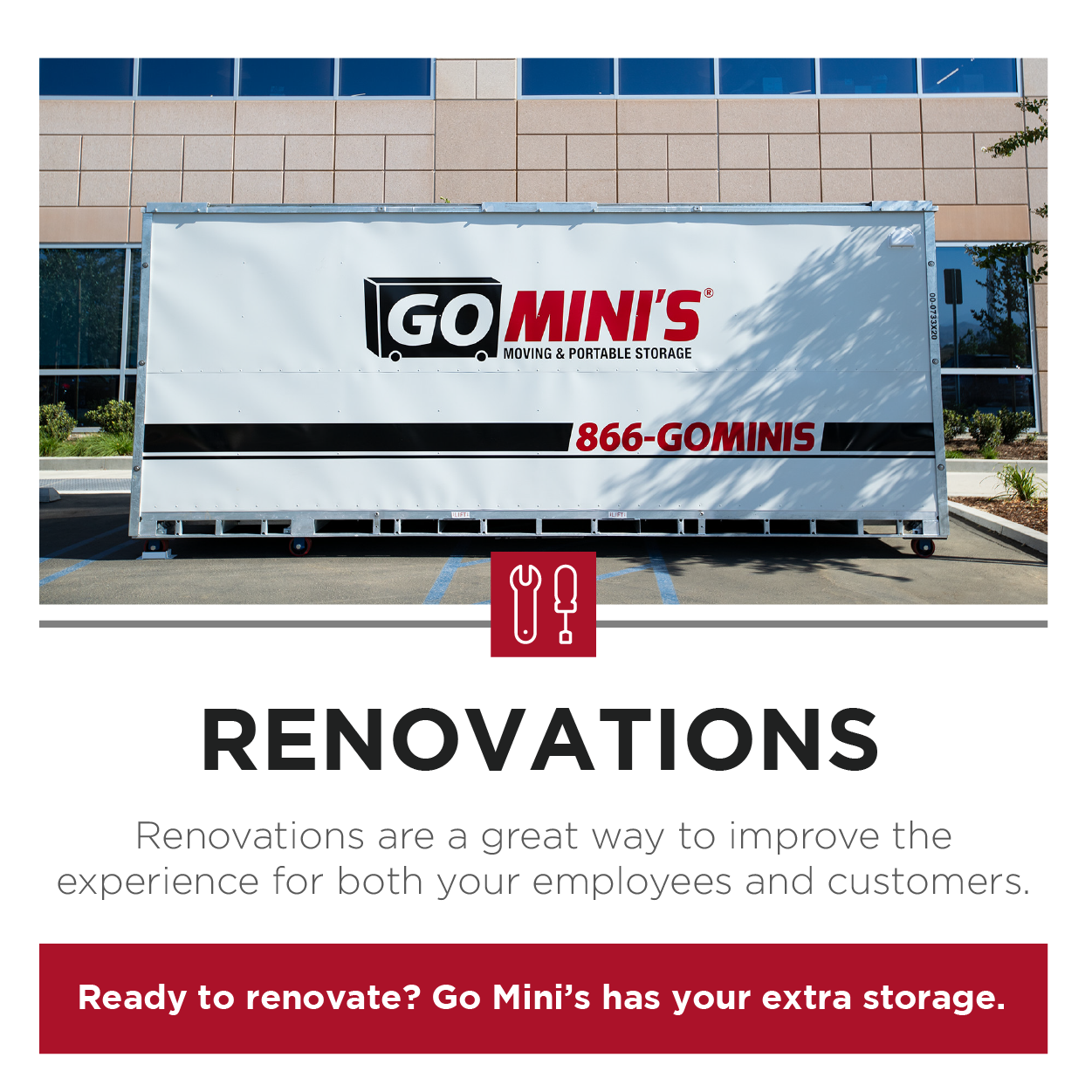 Convenience
Go Mini's makes any project more convenient and as seamless as possible.
Easy Scheduling
Go Mini's makes scheduling for your container storage easy. After you schedule your Go Mini all you need to do is tape where you want your Go Mini and we will deliver and set up your Go Mini for you. We avoid unnecessary fees and allow you to keep your Go Mini for as long as you need with no extra charge.
Various Sizes
Go Mini's offers three different sizes of containers.
Each container is 8 feet tall and raised 8 inches off the ground. This allows for your items to be elevated enough to protect from standing water, but low enough to ensure easy loading and unloading.
Storage
Go Mini's provides safe and secure storage with:
Railings and tie-down mounts which are pre-installed. These are great for optional security for bulky items.
Steel sides
Welded-steel framing
Galvanized steel exteriors for durability
Ventilation that includes pressure-treated floorings which helps with moisture retention.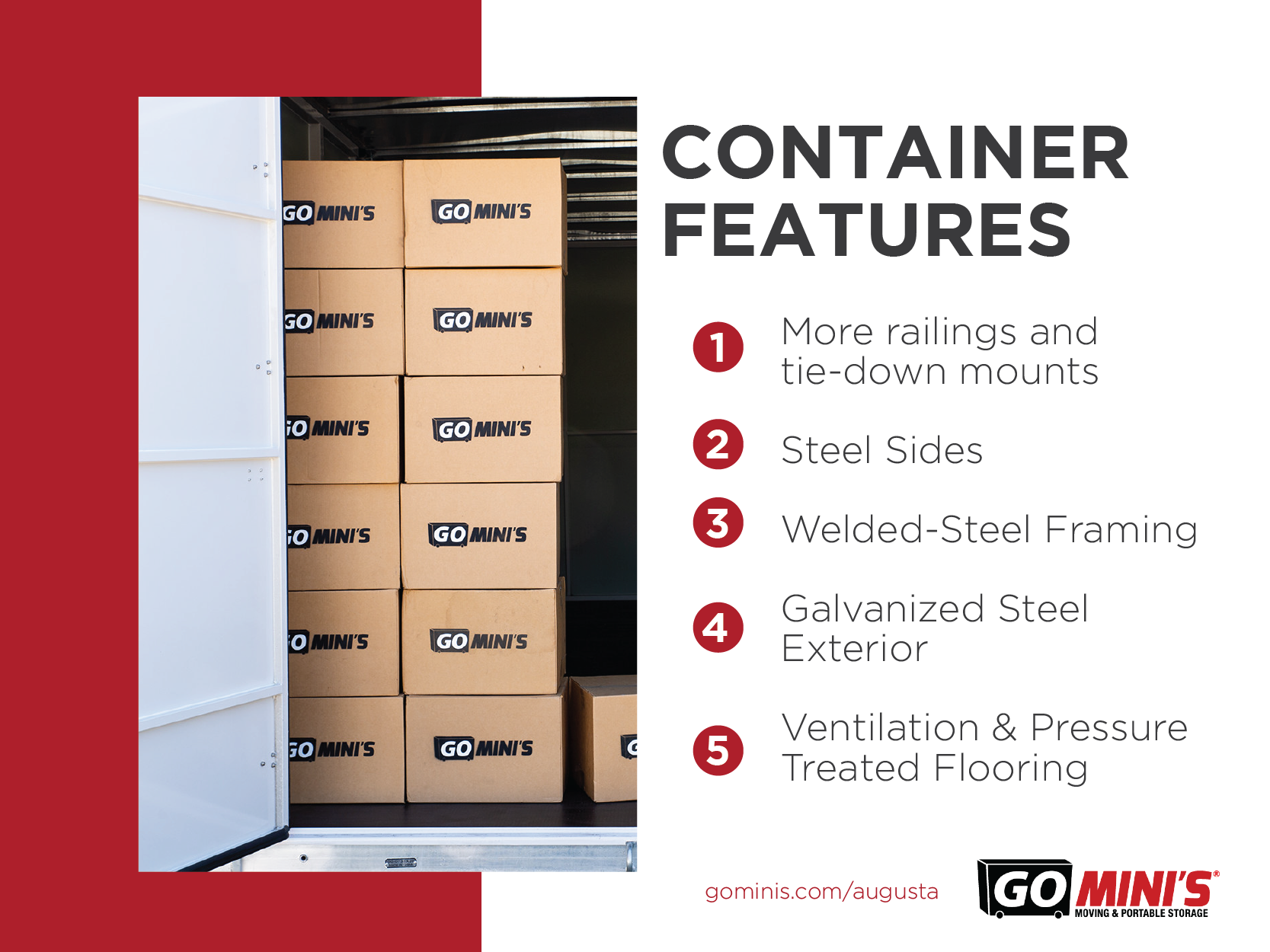 Sound like the solution you've been looking for? Get a free estimate and schedule your container delivery today.
Posted By
Categories: